To configure a campaign with  Wechat Ads, follow the steps below:
Set Up Campaign
Once you have registered your app with AppsFlyer, you must set up up a campaign in the dashboard.
To do this, click the app that you want to advertise or select Overview from the drop-down menu.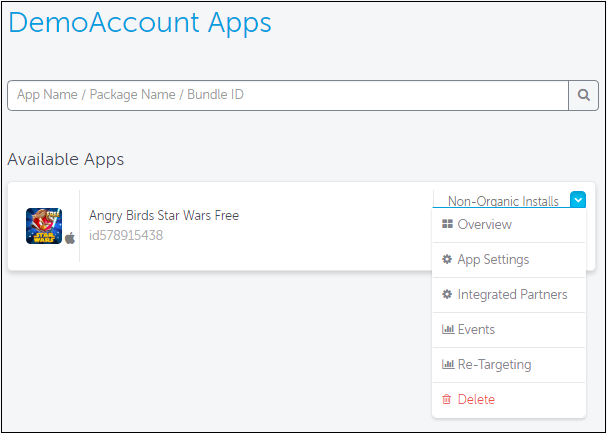 Configure Integrated Partner
Click Integrated Partners on the left side of the screen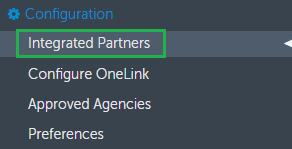 Select Wechat Ads
In the Integrated Partners page, select  Wechat Ads as the media source.

 Click the Wechat Ads logo to open the Configuration window.




Copy the tracking link and paste it into the Wechat Ads dashboard.
Example: https://app.appsflyer.com/com.king.candycrushsaga?pid=wechat_int&redirect=false
Login Wechat Ads platform(mp.qq.weixin.com), click Advertiser > Account Management > Tool Box > Acquire iOS conversion data





Click Connect App > Enter App information and Feedback URL






Click Next Step to get the encypt_key and sign_id




Enter sign_id and encrypt_key at AppsFlyer Wechat Ads Configuration Window and Save



At Wechat Ads Platform, click conversion test button to do a test.


 10.1 Enter Test Device ID and click Confirm button.
         iOS Device ID example: 1E2DFA89-496A-47FD-9941-DF1FC4E6484A


11.Once the test is successful, click enable button to start AppsFlyer Tracking

NOTE: If you want to promote your android app with Tencent Social Ads, it request you to upload the android apk with AppsFlyer SDK to Myapp  (An android apk store operated by Tencent) first, and process to send IMEI to AppsFlyer SDK according to the introduction 2.5 in AppsFlyer SDK Integration - Android. Google Play service is blocked in China, IMEI is the most popular android device id for ad tracking.