If you want to promote your Android Apps using Baidu mDSP Ads, you must send the IMEI to the AppsFlyer SDK in accordance with the instructions in the relevant section of the AppsFlyer SDK Integration - Android. Google Play service is blocked in China and therefore IMEI is the most popular android device id for ad tracking.
Configuring a Campaign with Baidu mDSP Ads 
To configure a campaign with Baidu mDSP Ads, follow the steps below:
1.  Acquiring the AppsFlyer Tracking Link to Create Conversion Rule
You must first acquire the AppsFlyer Tracking Link to create a conversion rule, follow these steps to achieve this:
1.1 Acquire AppsFlyer Tracking Link
Once you have registered your app with AppsFlyer, you must set up a campaign in the dashboard.
To do this, click the app that you want to advertise or select Overview from the drop-down menu: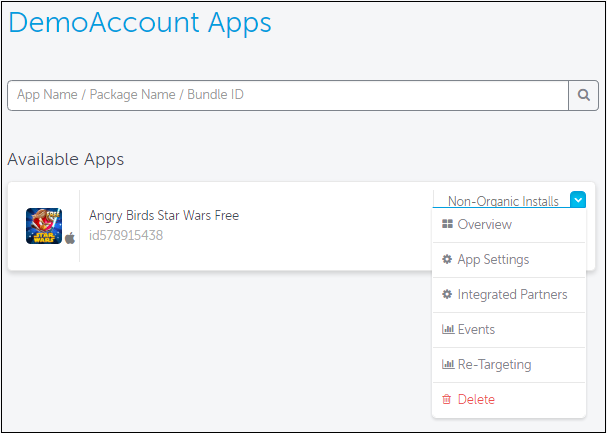 Click Integrated Partners on the left side of the screen: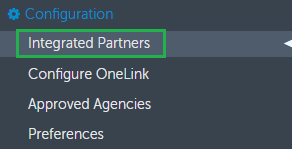 Select Baidu mDSP Ads in the Integrated Partners page either select Baidu mDSP Ads as the media source, or enter Baidu mDSP Ads in the search box or click the Tag China Domestic Ad Network and scroll down to find Baidu mDSP Ads:

Generate the Tracking URL
To generate the Tracking URL, click the Baidu mDSP logo to open the Configuration window and acquire the Tracking Link: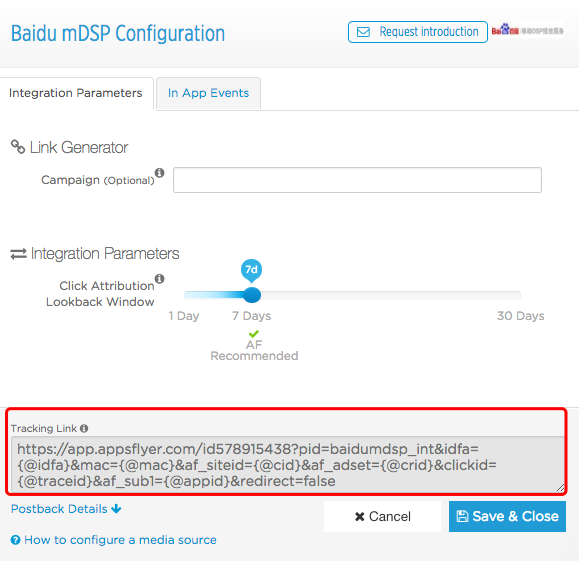 1.2 Create Conversion rule at Baidu mDSP Ads
Login to Baidu mDSP Ads at http://baiyi.baidu.com/ and go to Tool >> Apps: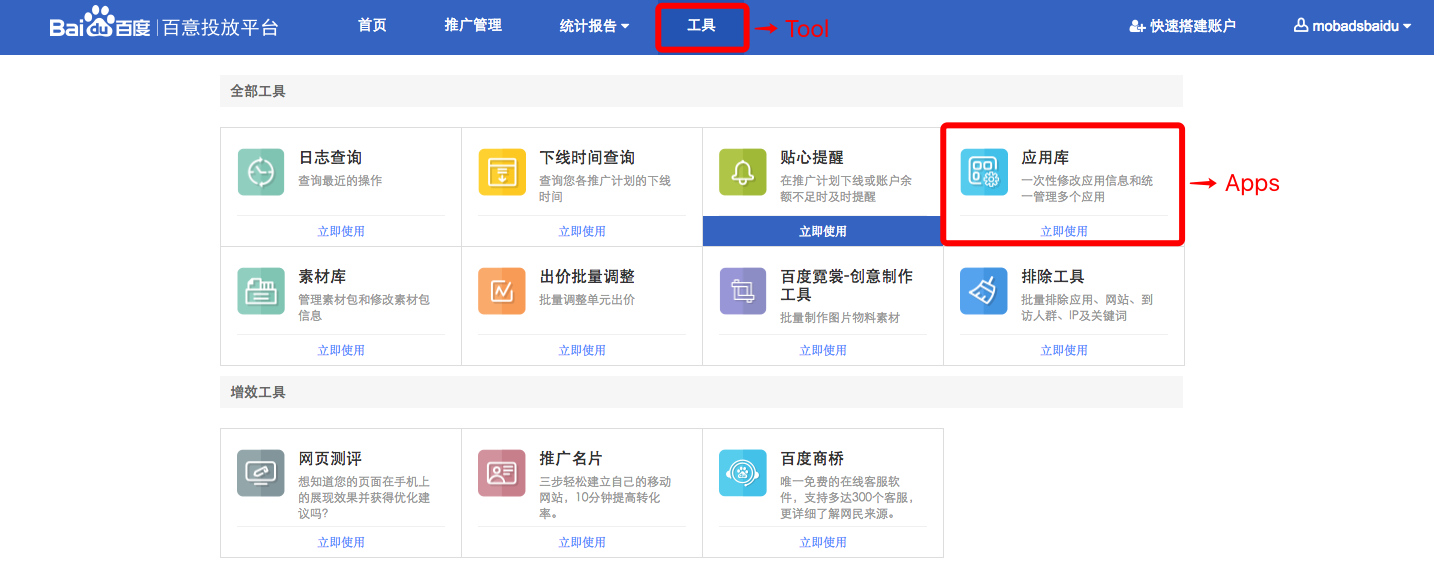 Click Create New App

Enter all the relevant information in the fields
Add the AppsFlyer Tracking Link in the box of Feedback URL: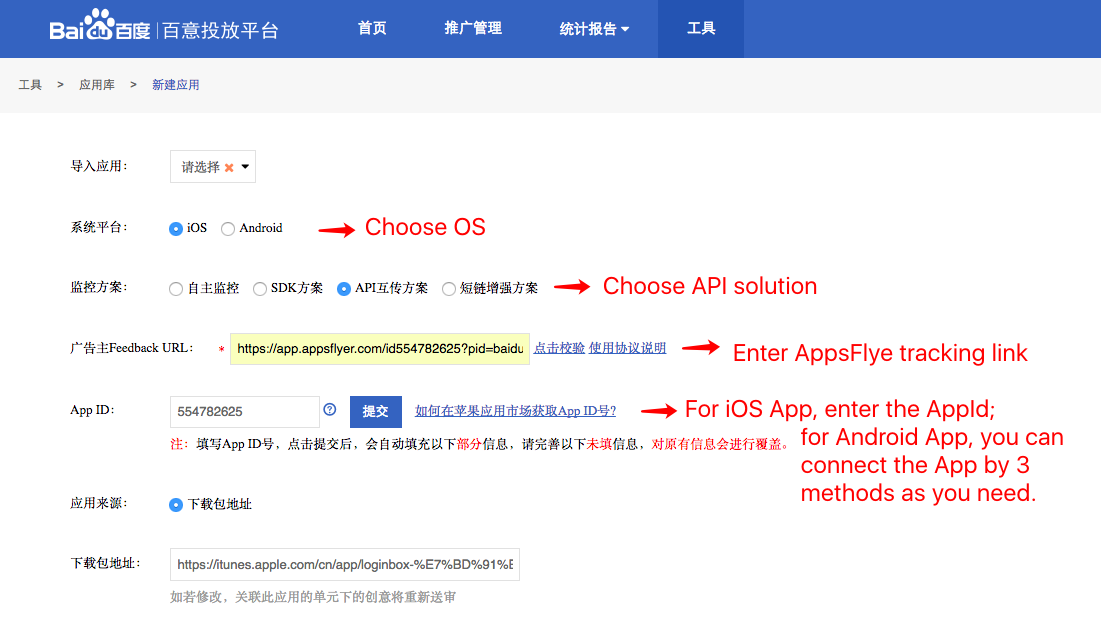 NOTE: For iOS Apps, add the App by entering the Appid.  For Android Apps, add the App in two ways:
1.  Connecting with the App that you have uploaded to Baidu Developer Platform (http://app.baidu.com/), or
2.  Entering the APK download page, or upload the APK there.
Then click submit button at the end of page.
2.  Create App Promotion Ads at Baidu mDSP Ads
Click Campaign Management >> Create New Campaign:

At the section 2.Set Up Ad Unit  >> Process to Objectives, choose App Install >> Complete other related information and submit the Ad campaign for verification: