AppsFlyer provides advertisers the option to whitelist devices for testing purposes. This allows you to test that installs are recorded.  The reason for whitelisting a device is due to the 90-day re-attribution policy.  
By default, an install is ignored if we see a previous install on the same device wtihin the last 90 days. The only exception is if the device is on the whitelist, in which case all installs from this device are considered "new installs".
AppsFlyer Device ID - Whitelist a Test Device:
With AppsFlyer Device ID app you can easily view your Device ID and directly whitelist your device as a test device in your AppsFlyer account.  In addition, the app allows you to share this information easily.
Download the app: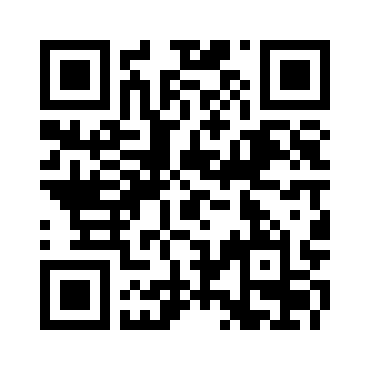 After Downloading the app you will see the following screen:
iOS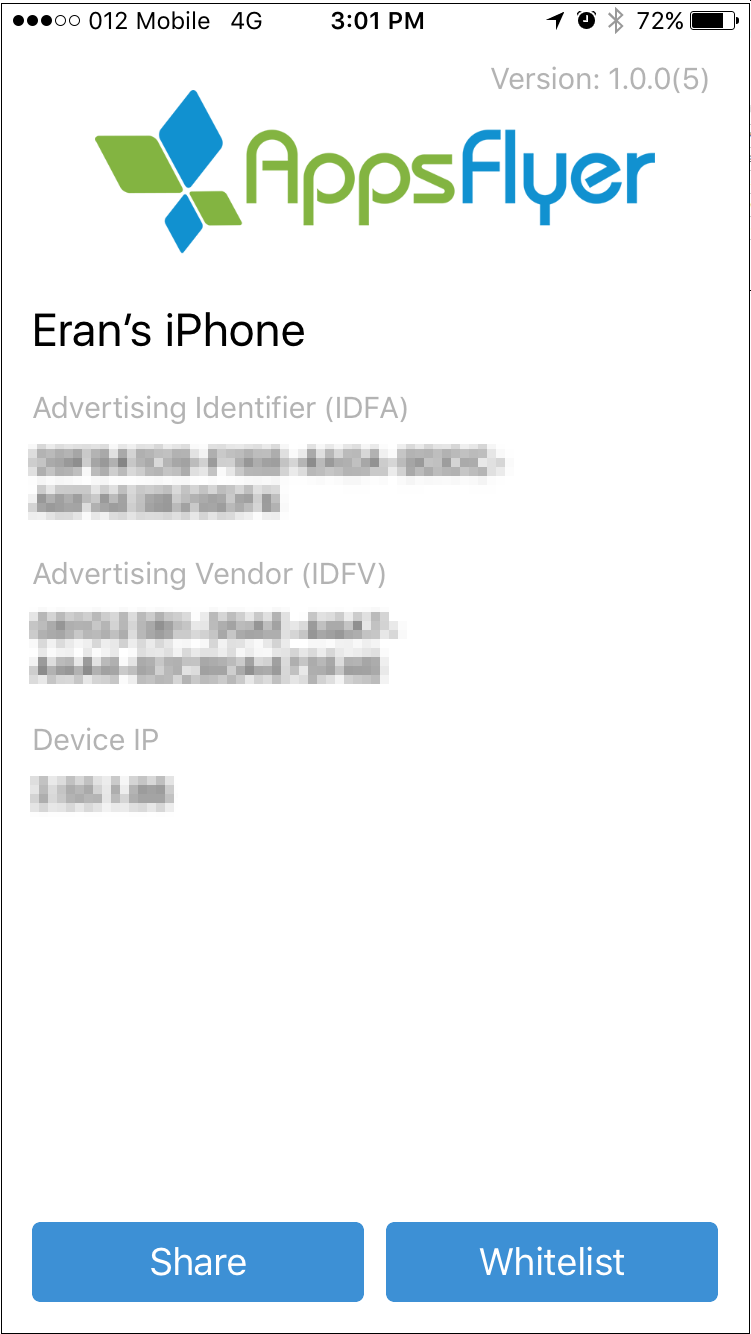 Android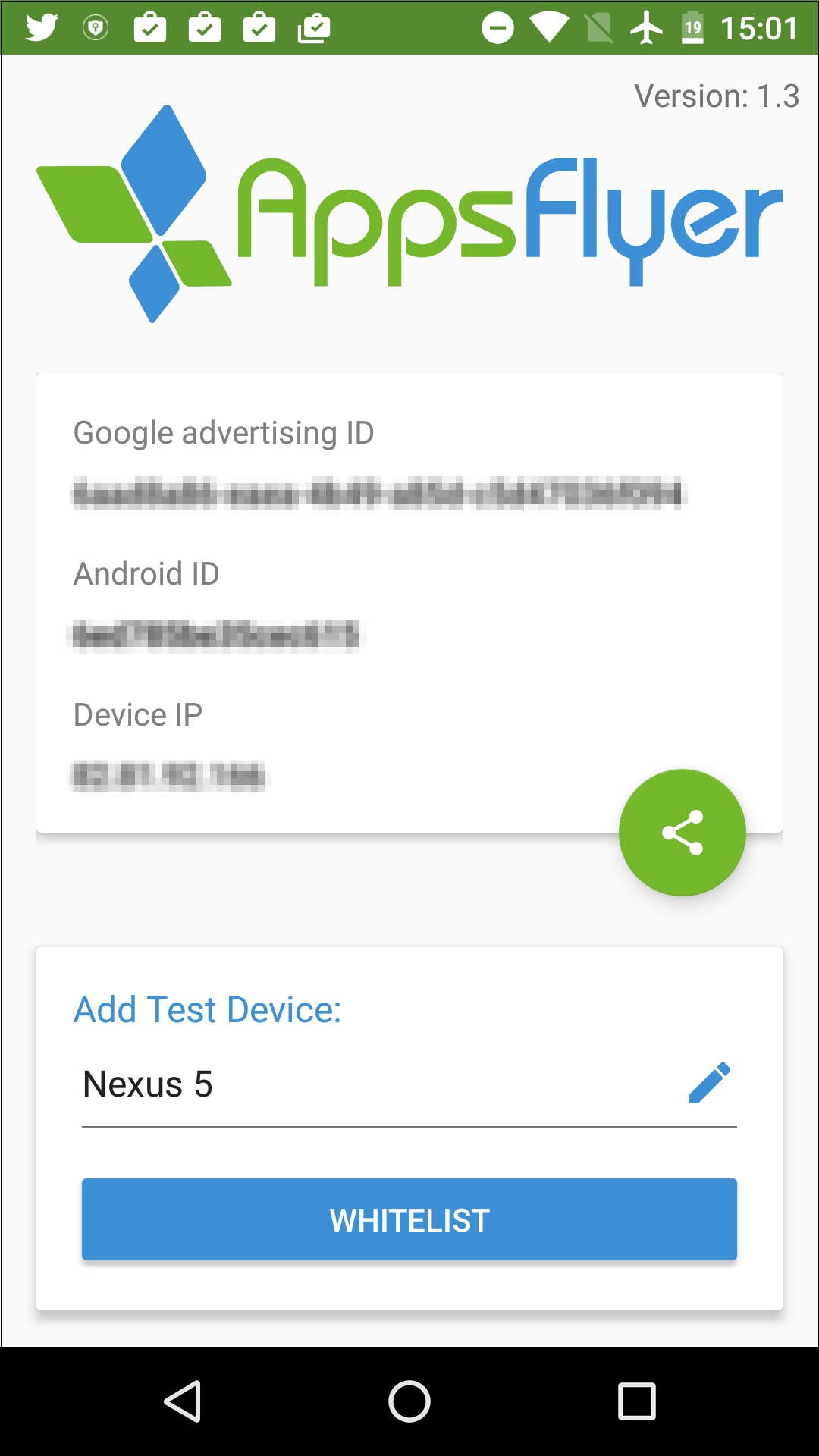 Tapping Whitelist list prompts you to enter your AppsFlyer login details after which the device is whitelisted as a test device in your AppsFlyer account.
Tapping Share allows you to share the Device ID information using the system share dialogue.
Alternatively, it is possible to whitelist a test device through the AppsFlyer Dashboard.
Adding a Device to the Whitelist from the AppsFlyer Dashboard:
Login to your AppsFlyer dashboard

From the user's drop-down menu click Test Devices to open the Test Devices window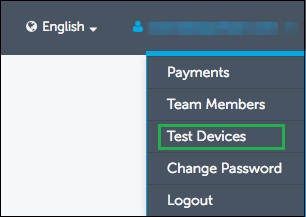 Choose the device's operating system
Enter the Device Name and ID (For iOS: IDFA.  For Android: AID, Android ID, IMEI).  For more information on this, click here. 
iOS
| | |
| --- | --- |
| Finding your IDFA | AppsFlyer Device ID App can be downloaded here  |
Android
Download the AppsFlyer Device ID App, here.
You can also use the method below:
Click Save only once you have completed these fields.
A green Added confirmation pop-up appears in the lower right-hand corner of the screen.
As soon as the device is added - it appears in the devices list until you delete it:

After the device is added to the whitelist and you generate a click and launch a newly installed app on the test device, you can see a new click and non-organic install on your dashboard.
NOTES:
You can whitelist up to 40 devices per account.

iOS10 Beta is currently attributed to Apple Search Ads.