To configure a campaign with Fiksu, follow these steps:
1. Set Up Campaign
Once you have registered your app with AppsFlyer, you must set-up up a campaign on the dashboard.
To do this, click the app that you want to advertise or select Overview from the drop-down menu.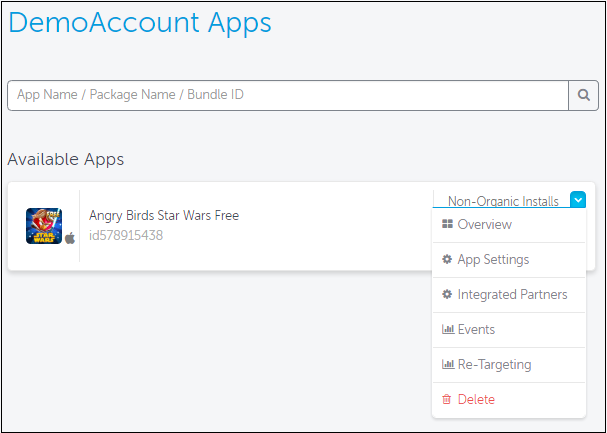 2. Configure Integrated Partner
Click Integrated Partners on the left side of the screen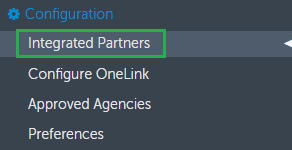 In the Integrated Partners page, select Fiksu as the integrated partner by either scrolling down the page to Fiksu or by entering Fiksu in the search box. 

3.  Generate the Tracking URL 
Click the Fiksu logo to open the Fiksu Configuration window.
4. Select the Enable box since Fiksu's integration requires us to send a notification for every app launch.
5. Copy the tracking link and send it to your Fiksu's account manager.
6. On the In-App Events tab, choose between sending only Fiksu attributed installs' in-app events or All in app events.
Click +Click to add in app event mapping and map the events you want to send Fiksu.
Fiksu Event Tags
Other than install and opens, Fiksu has the capability to track up to eight additional events (three one-time and five recurring).
Due to Fiksu's optimization technology, the "Fiksu Event Tags" must be mapped as follows:
The three one-time events:
registration
registration02
registration03
The five recurring events:
purchase
purchase02
purchase03
purchase04
purchase05
NOTE: With the exception of the CPE event (below) the same in-app event should not be assigned to more than 1 event tag.

Additional Tagging for FMA CPE campaigns
If you are running a Cost Per Engagement (CPE) campaign on FreeMyApps (FMA) you must map the CPE event as:
custom01