This article is intended for customers who would like to send attribution data to GameAnalytics.
Follow the instructions below in order to set up the integration with GameAnalytics:
1. Go to Integrated Partners and search for GameAnalytics

2. On the GameAnalytics configuration page, enable the integration parameter
3. Insert the game_key you received from GameAnalytics
4. Click Save & Close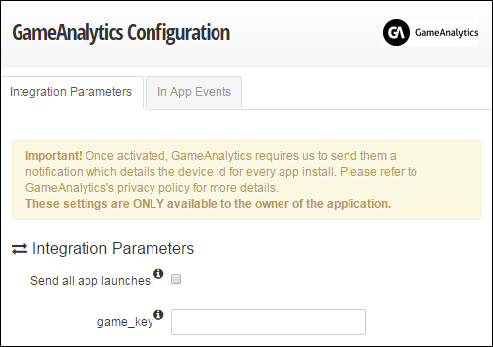 Once this configuration is saved, AppsFlyer begins sending the following data to GameAnalytics for every non-organic install:
game_key
Media Source
Campaign name
According to Facebook and Twitter's T&C, we cannot share user level data with any 3rd party. As a result, all Facebook and Twitter installs will be treated as organic.