To configure a campaign with Yeah-Mobi, follow the steps below:
1. Set Up Campaign
Once you have registered your app with AppsFlyer, you must set up a campaign on the dashboard.
To do this, click the app that you want to advertise or select Overview from the drop-down menu.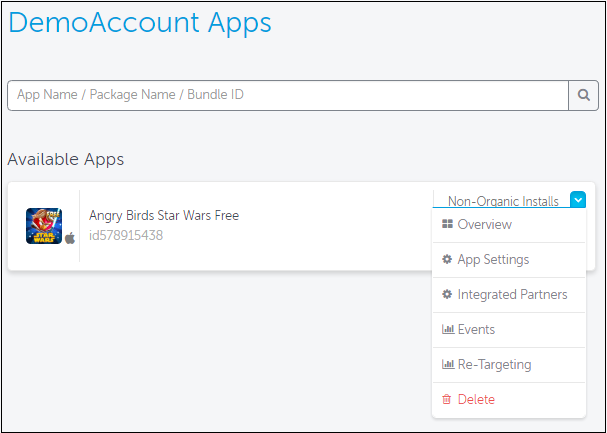 2. Configure Integrated Partner
Click Integrated Partners on the left side of the screen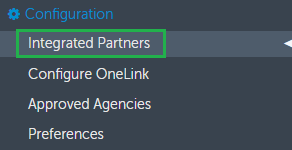 3.  Select Yeah-Mobi
In the Integrated Partners page, select Yeah-Mobi as the media source.
You can do this by either scrolling down the page to Yeah-Mobi or entering Yeah-Mobi in the search box. 

4.  Generating the Tracking URL 
Click the Yeah-Mobi logo to open the Yeah-Mobi Configuration window.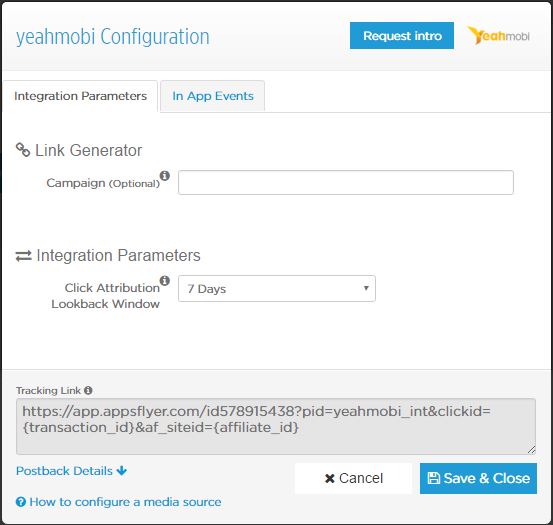 5. Enter the name of your campaign in the Campaign text field. This is optional.
6. Copy the tracking link and send to your Yeah-Mobi Account Manager.
Configure In-App Events
1. Select either sending only Yeah-Mobi attributed installs' in-app events or All in app events.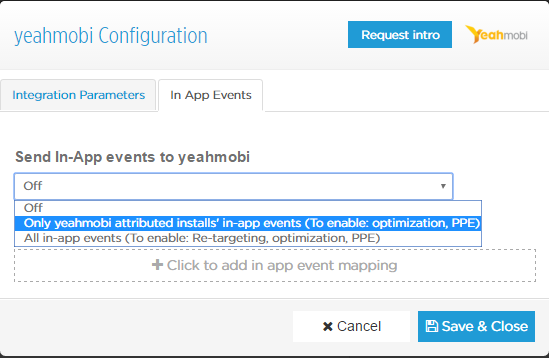 2. Click +Click to add in app event mapping and map the events you want to send Yeah-Mobi.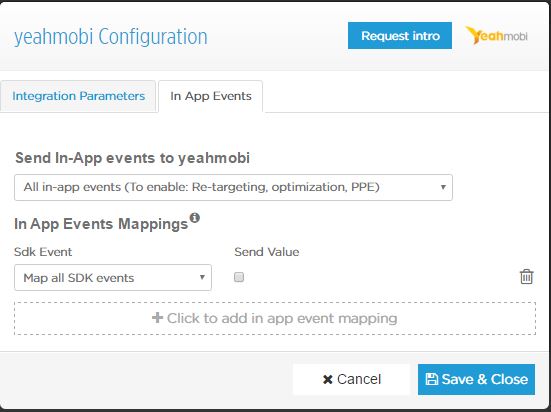 3.  Click Save & Close.