Introduction
Cheetah Mobile, one of AppsFlyer's integrated partners, aims to provide leading apps for mobile users worldwide and connect users with personalized content on the mobile platform.
In addition to click-based mobile attribution, Cheetah Mobile also offers cost and view-through attribution, which you can track with AppsFlyer.
To configure your campaigns with Cheetah Mobile, follow the steps below.
Setting Up Cheetah Mobile
Go to the dashboard of your app and click on Integrated Partners on the left bar.

Enter "Cheetah Mobile" in the search field and click on its logo to open Cheetah Mobile's configuration window.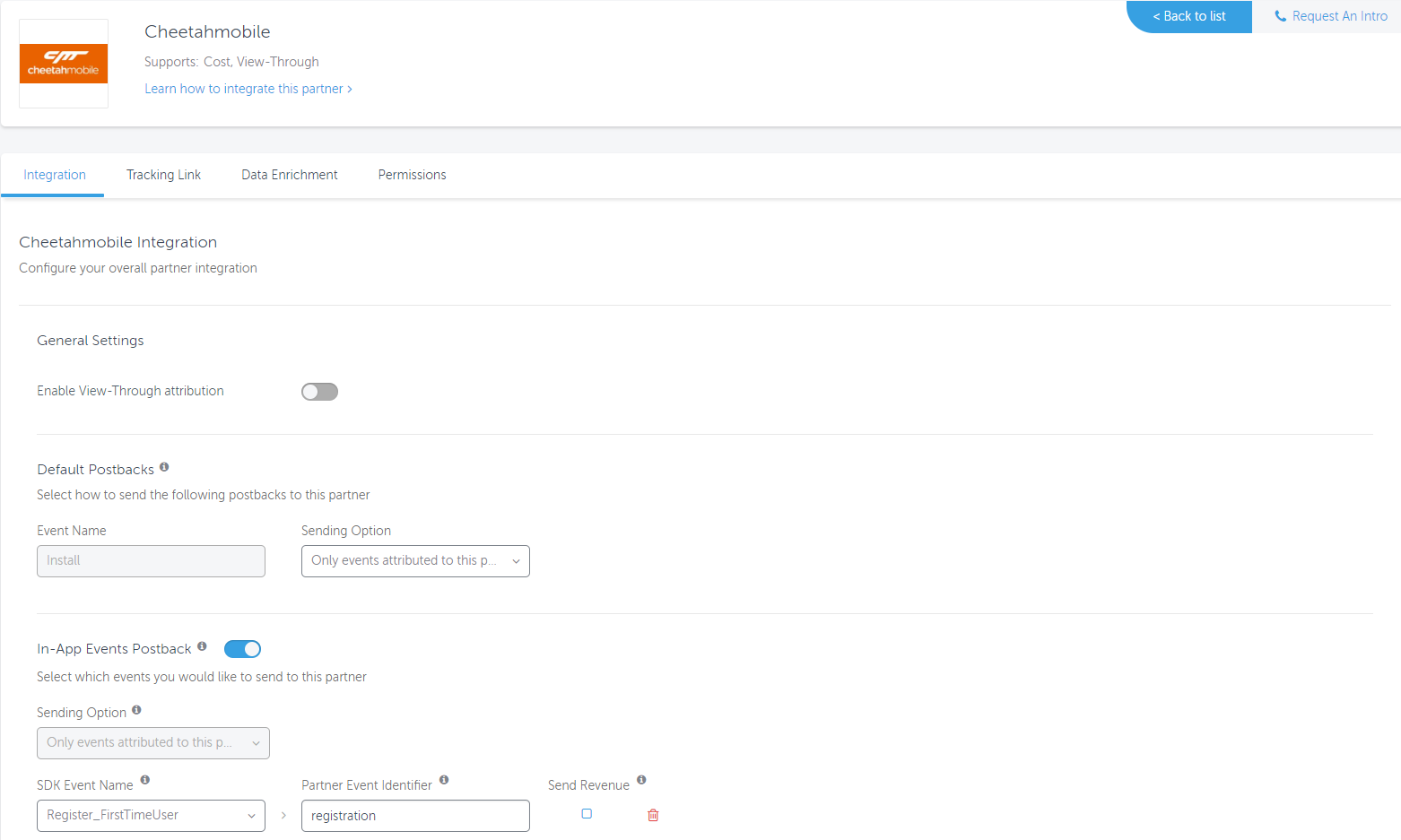 Cheetah Mobile's configuration window includes 4 tabs: Integration, Tracking link, Data enrichment and Permissions. Click on the items below to read about the tabs setup.
For a detailed description of the Partner Configuration Window Header, click here.
 Tip
The General Settings step in the Integration tab is mandatory for all partners
All the rest of the steps are either descriptive or optional