mParticle collects customer data and sends it to different analytics, marketing and data warehousing platforms.
The purpose of this document is to provide you with details of how to activate event data from mParticle to AppsFlyer.
1.  mParticle customers must integrate the AppsFlyer SDK into their application
2.  Login to mParticle - https://app.mparticle.com/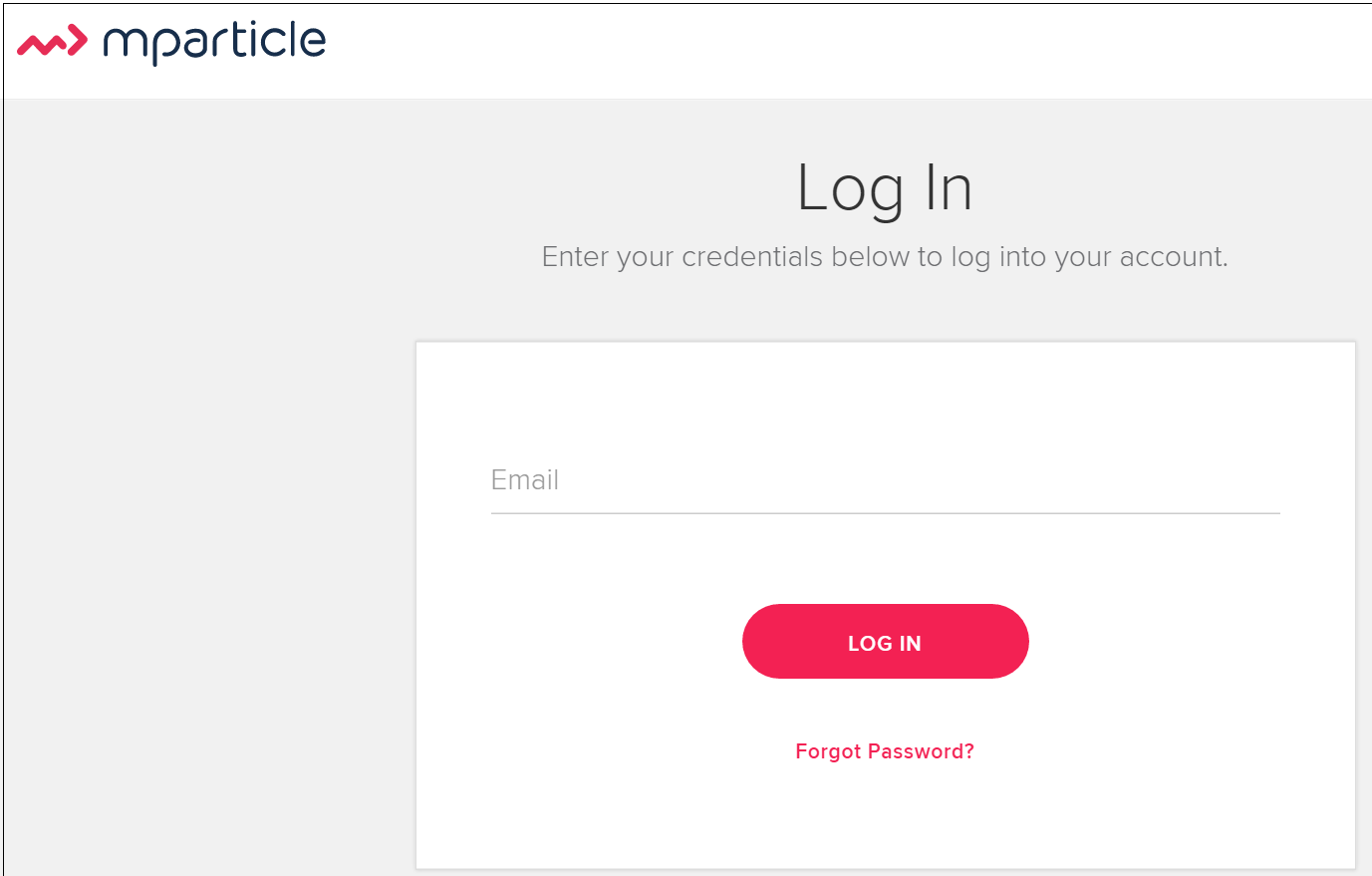 3.  To configure the AppsFlyer Event Integration, do the following:
Select the Integration icon from the left-side navigation bar

Select your app from the app dropdown list
Select the AppsFlyer tile to display the Integration Details Tab.
This provides information regarding the integration such as, type of events, User IDs, Device IDs and other information about the integration that is shared between mParticle and AppsFlyer.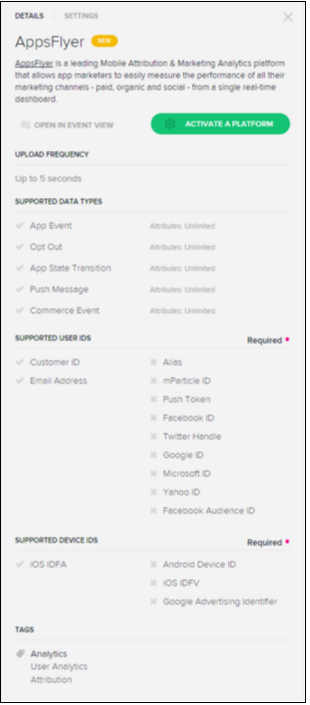 4.  Click ACTIVATE A PLATFORM
5.  Select the appropriate tab for either iOS or Android settings.
6.  Enter the AppsFlyer specific parameters - Dev Key and Apple App ID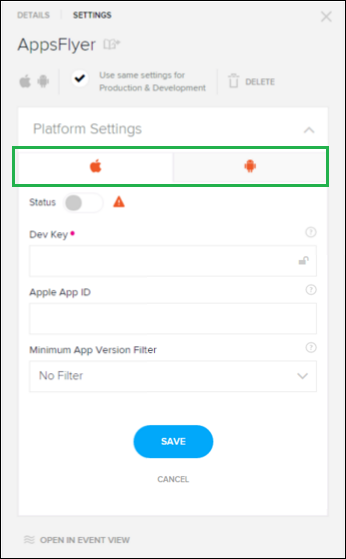 6.  Toggle the status slider to On to activate the service
7.  Click Save to enable event data to be forwarded from your app to AppsFlyer