To configure a campaign with Hands, follow the steps below:
1. Set Up Campaign
Once you have registered your app with AppsFlyer, you must set up a campaign in the dashboard.
To do this, click the app that you want to advertise or select Overview from the drop-down menu.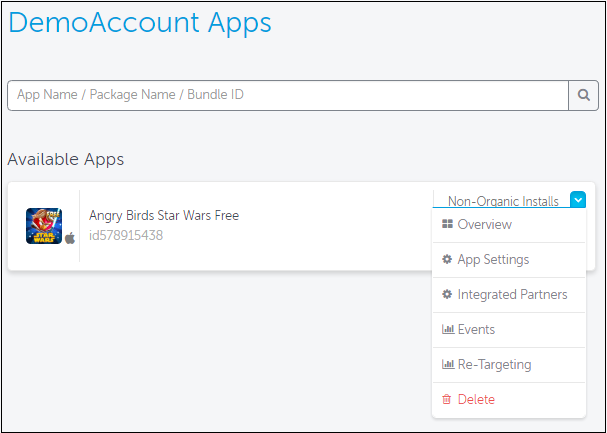 2. Configure Integrated Partners
Click Integrated Partners on the left side of the screen
3.  Select Hands
In the Integrated Partners page, select Hands as the media source.
You can do this by either scrolling down the page to Hands or entering Hands in the search box. 
4.  Generate the Tracking URL 
Click the Hands logo to open the Hands Configuration window.
5. Enter the name your campaign in the Campaign text field. This is optional.
6. Copy the tracking link and send to your Hands account manager.
7. Click Save & Close.