Introduction
When searching for a particular app in Google Search, enter a specific keyword or phrase in the search field.  The results returned provide the option to either open the app directly from the Google Play Store or from the Chrome browser.  
For this example, we searched for "hotels tonight".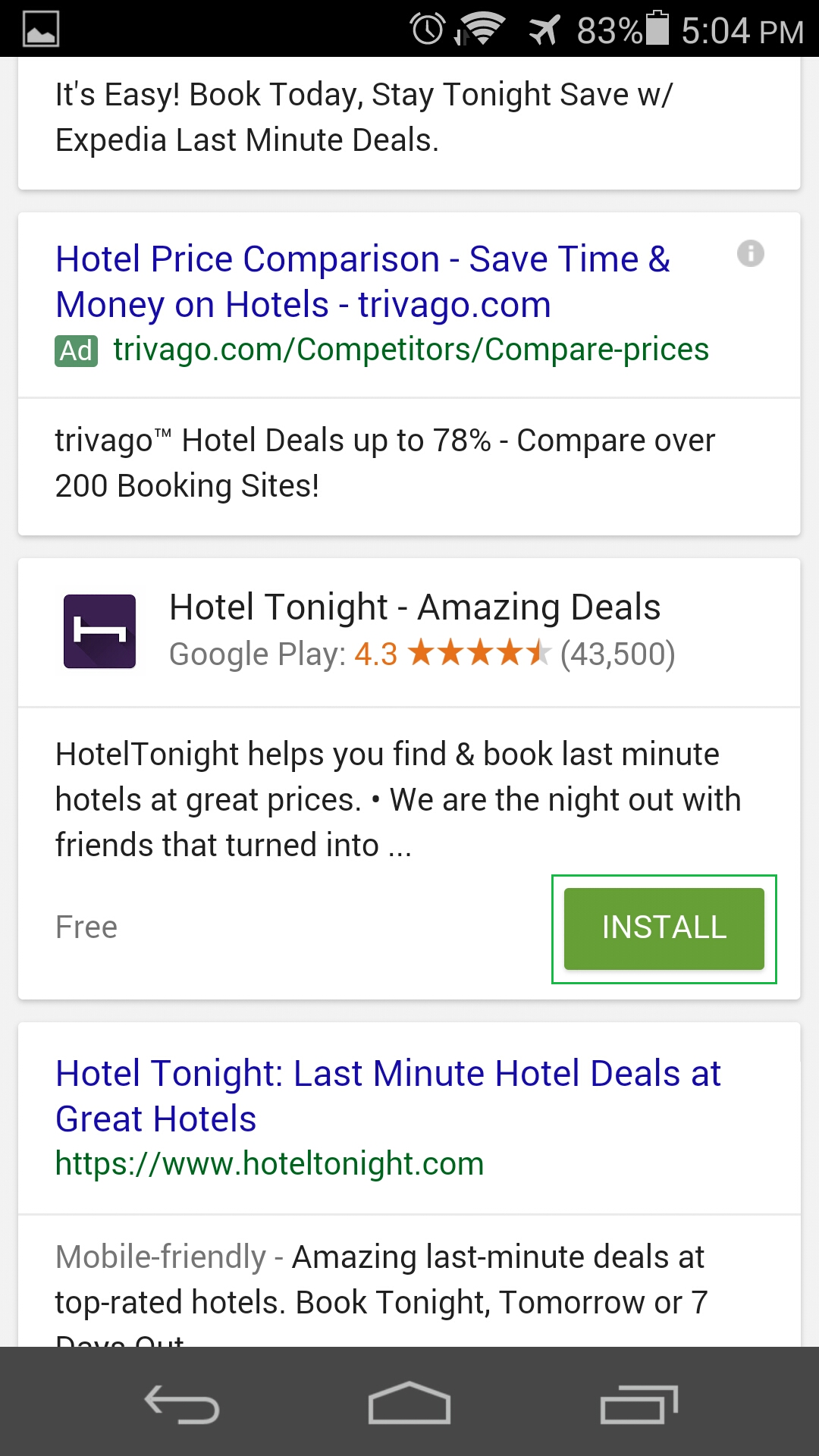 After clicking on install from Google Search you are taken directly to the Google Play Store.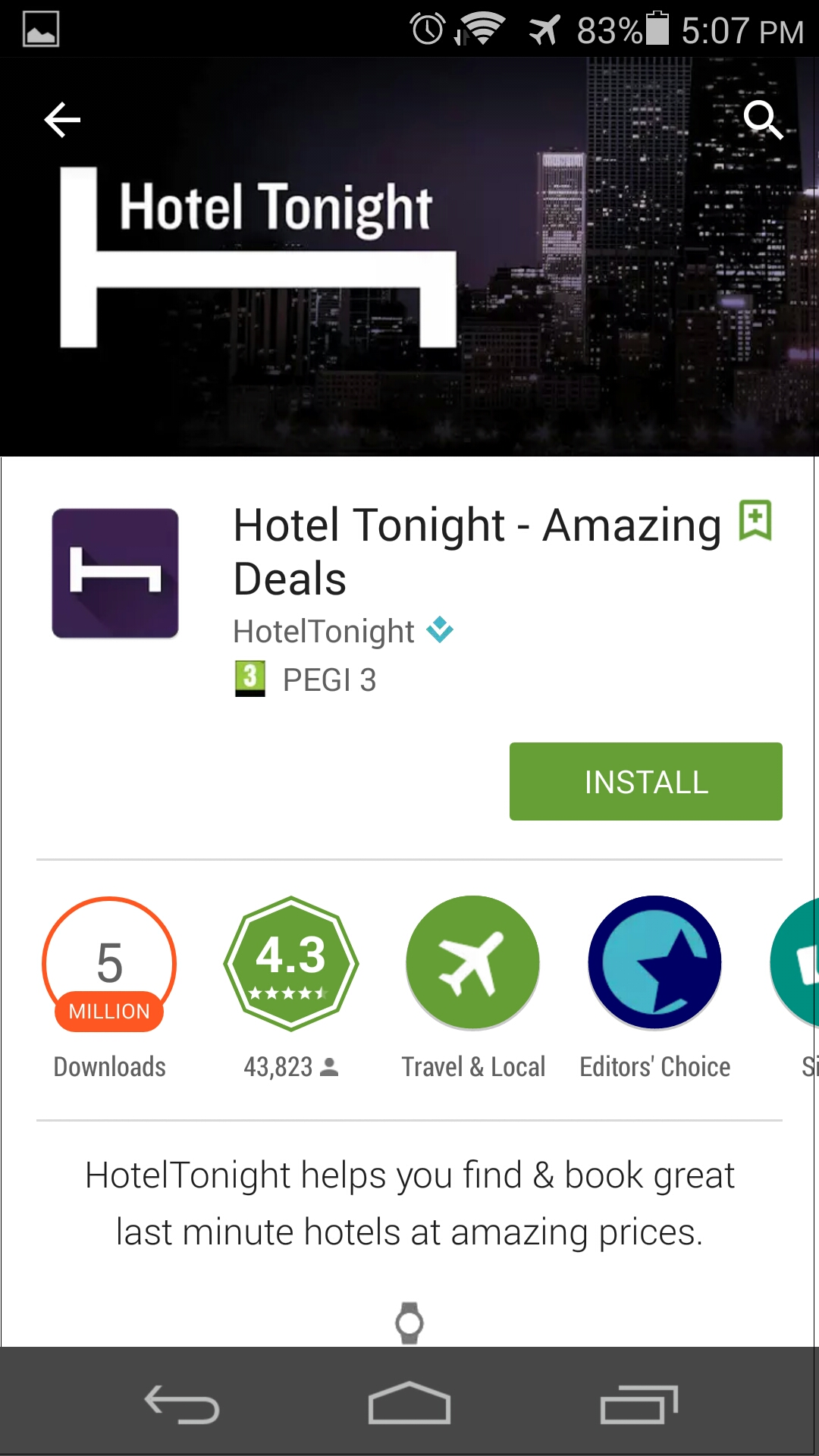 Once installed, open the app.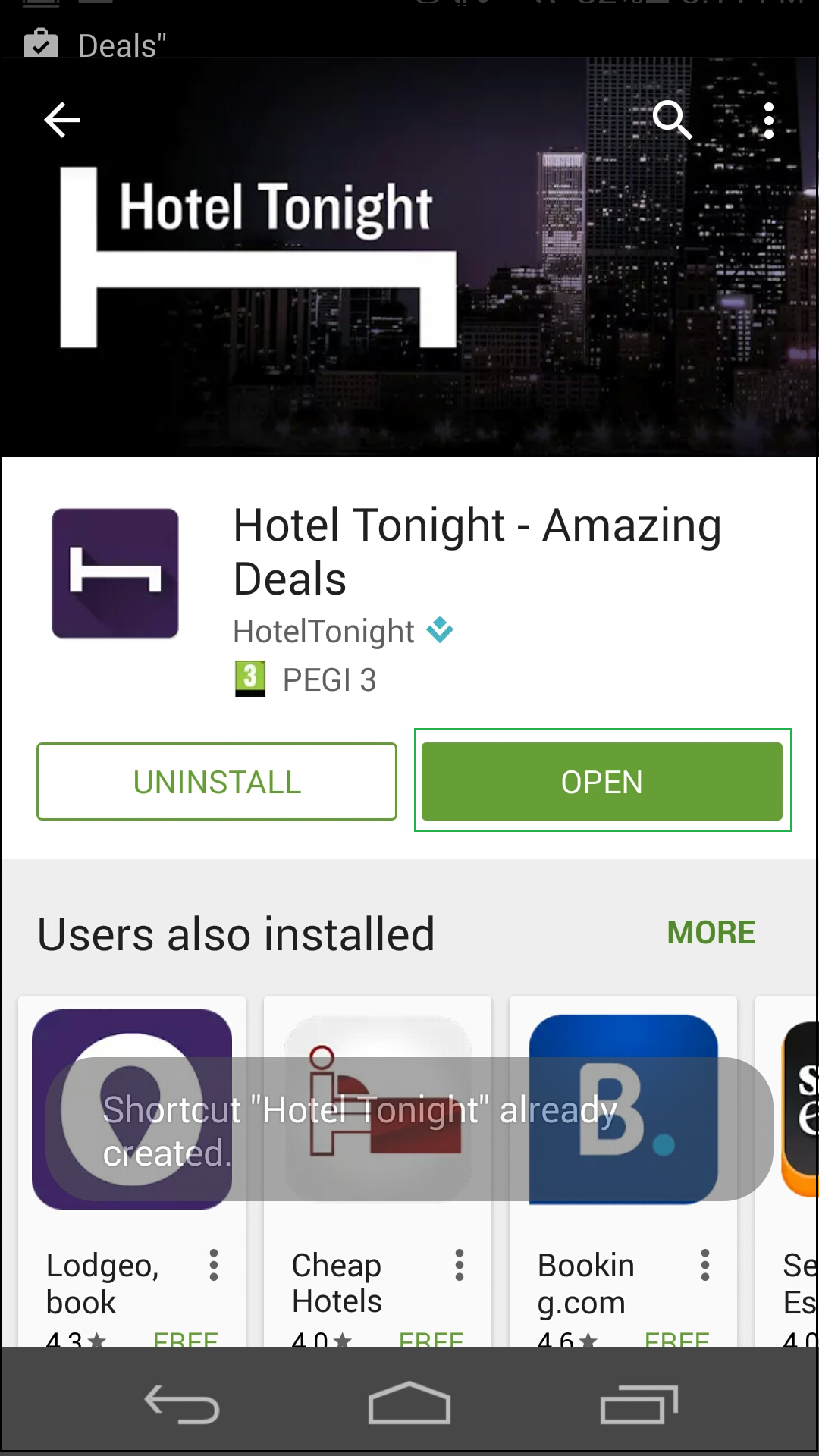 Referrer URL
The keywords or phrase used in the search are added to the Referrer URL with the parameters for the keyword and source.  AppsFlyer can then show these results in the Push API - it displays both the search keyword and an Google Organic install (see below).
 Note
Organic Keywords are only available for some organic users and is determined by the information provided by Google.
Viewing the Results
App developers can easily measure the number of app installs directly from Google Search.  This information ensures the app developers can see which keywords are performing well for them, how often their app is being searched for and how well recognized their app or brand name is.
In the example below, the AppsFlyer app was searched for in Google Search using the keywords "hotels tonight".