This article is intended for customers who want to send attribution data to Localytics.
Localytics is a marketing and analytics platform for mobile and web apps. Localytics app analytics provide cohort-based retention analysis, funnels, customer segmentation, and real-time analyses to uncover groups of users with the highest loyalty rates and lifetime value. Localytics app marketing brings marketing automation services to apps by tracking the long-term success of customer acquisition campaigns and delivering rich and actionable in-app and push messages to relevant customers when they can have the greatest impact.
Follow the instructions below to configure the integration with Localytics
Get the Localytics App Key from Localytics
Login to your Localytics Dashboard

Click Attribution in the left panel
Select Third Party Attribution

Copy the Attribution key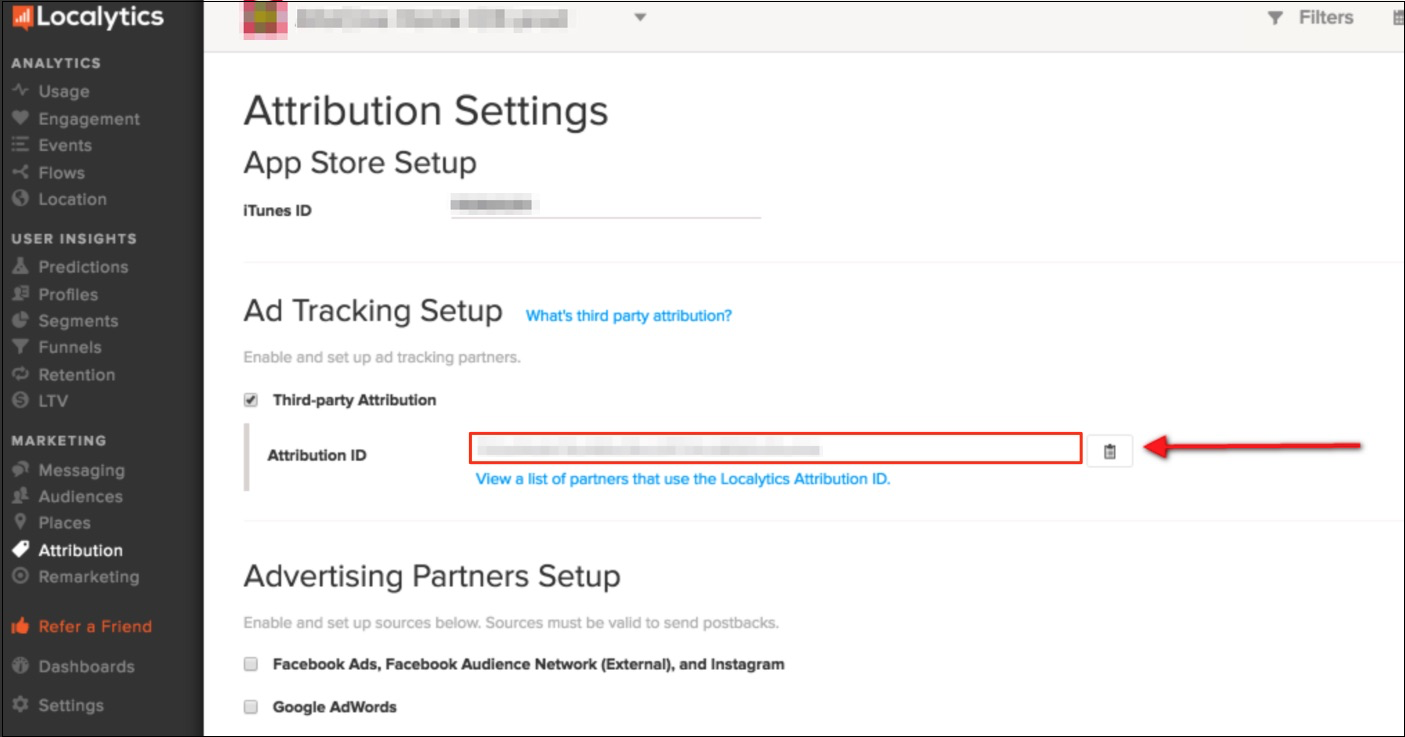 Configure Localytics in AppsFlyer's Dashboard
Click Integrated Partners on the left side of the screen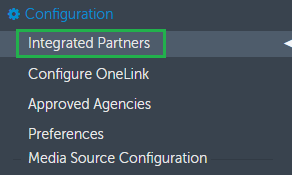 Click on the Localytics logo to open the configuration window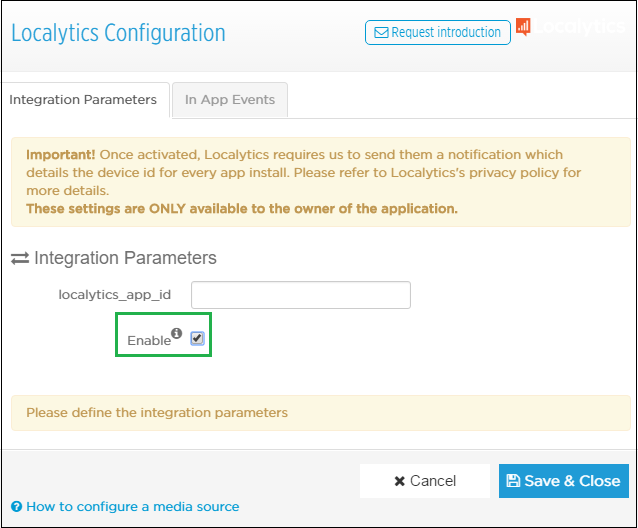 Under Integration Parameters, select 

Enable

Insert the Localytics App ID taken from the Localytics console (see Section 1)

Click 

Save & Close
Once you have saved the configuration, AppsFlyer sends the following data to Localytics for every organic and non-organic install:
Device ID (IDFA / Goggle Advertising ID)
Media Source
Campaign name
IMPORTANT NOTE:
According to Facebook and Twitter T&C, AppsFlyer is unable to share user level data with any 3rd party.
Viewing the Attribution Data in the Localytics Console
Go the Localytics Attribution Settings screen and enable Third Party Attribution in Localytics to see AppsFlyer data