Introduction
TVSquared (formerly WyWy), one of AppsFlyer's integrated partners, enables the entire digital organization - Marketers, Product Managers and Data Scientists - to run their business based on data. It creates an integrated view of consumers across devices, providing tools to optimize the user experience in real-time.
Setting Up TVSquared
Go to the dashboard of your app and click on Integrated Partners on the left bar.

Enter "TVSquared" in the search field and click on its logo to open TVSquared's Analytics configuration window.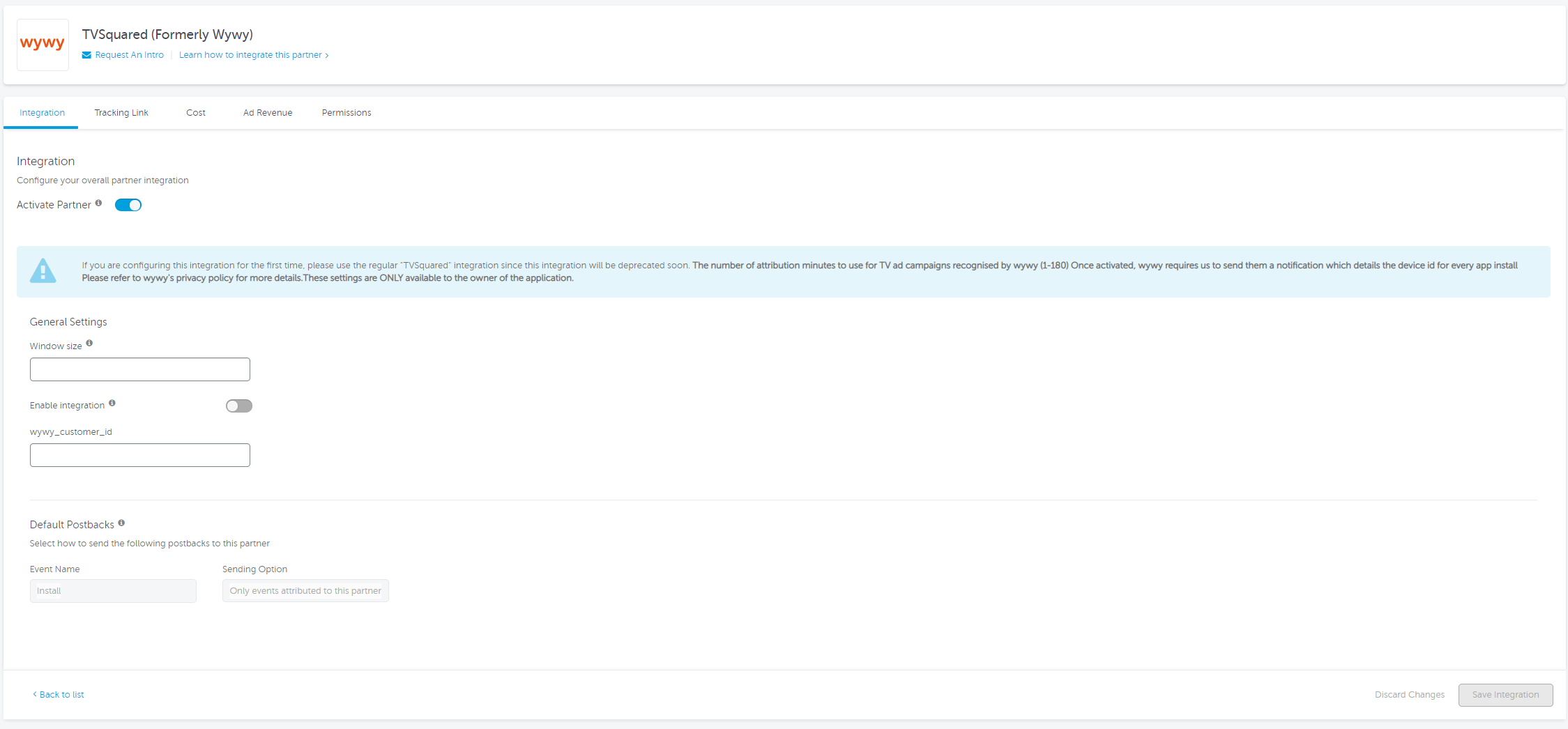 The TVSquared configuration window only makes use of the Integration tab.
For a detailed description of the Partner Configuration Window Header, click here.
Integration Tab
The Integration Tab is divided into different sections as described below.
General Settings
TVSquared connects with AppsFlyer via a unique WyWy customer ID. If you don't already have it, you must obtain it from TVSquared to continue with the integration.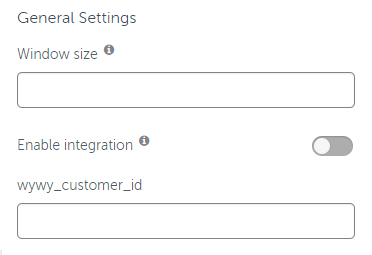 Enter the Window Size, the number of attribution minutes to use for TV ad campaigns recognised by TVSquared.
Click Save
 Note
According to both Facebook and Twitter Terms and Conditions, we cannot share user level data with any 3rd party. Therefore, all Facebook and Twitter installs are sent to TVSquared as organic.
For details on sharing data with 3rd parties, click here.
Tracking Link Tab
Tracking Links are not available for TVSquared.
Cost Tab
Cost data is not supported in the integration with this partner.
Ad Revenue Tab
Ad Revenue is not supported in the integration with this partner.
Permissions Tab
Permissions are not available for TVSquared.