Introduction
To configure a campaign with Aarki, follow the steps below:
Setting Up a Campaign
Once you have registered your app with AppsFlyer, you must set up a campaign in the dashboard.
To do this, click the app that you want to advertise or select Overview from the drop-down menu:
Configuring the Integrated Partner
Click Integrated Partners on the left side of the screen:
Selecting Aaarki
In the Integrated Partners page, select Aarki as the media source.
You can do this by either scrolling down the page to Aarki or entering Aarki in the search box.

Click on the Aarki icon to open the configuration window.
Integration Parameters Tab
By default, the Integration Parameters tab is displayed.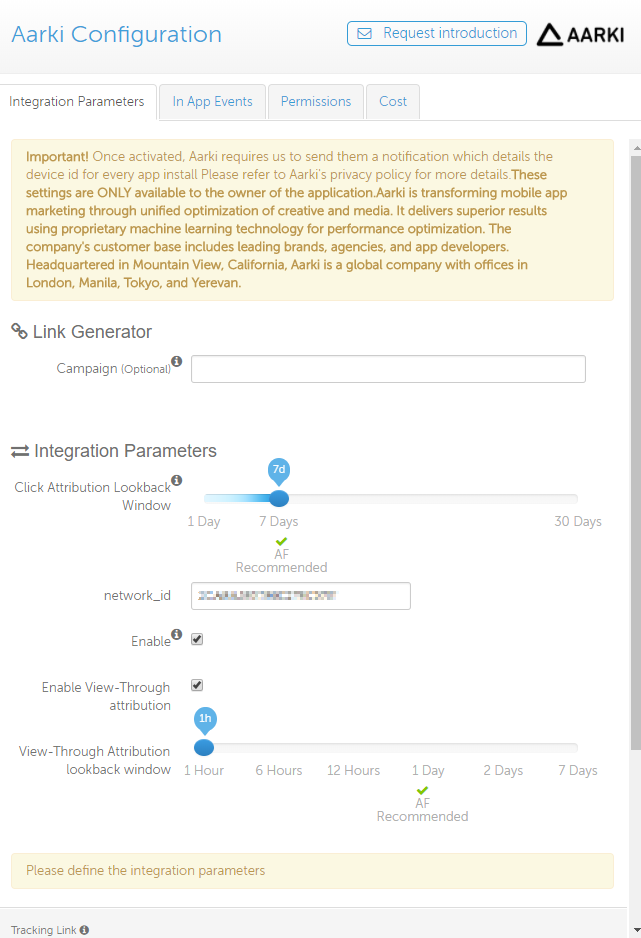 Set the Click Attribution Lookback window (the default is set at 7 days).
Enter the network_id.
Select Enable to send all installs to Aarki.
Select Enable View-Through attribution.
Set the View-Through Attribution lookback window, as required.
In-App Events Tab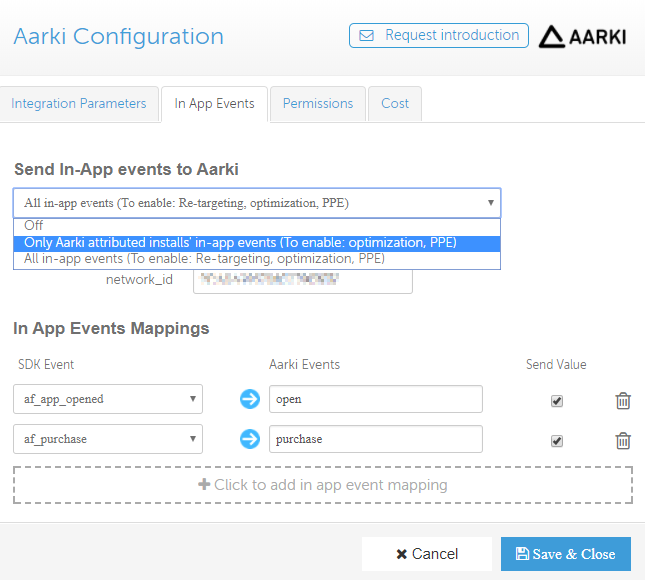 Choose sending either only Aarki attributed installs' in-app events or all in-app events.
Click +Click to add in app event mapping and map the events you want to send Aarki and map them to the corresponding Aarki Event Tag you have received from your Aarki Account Manager.
Permissions Tab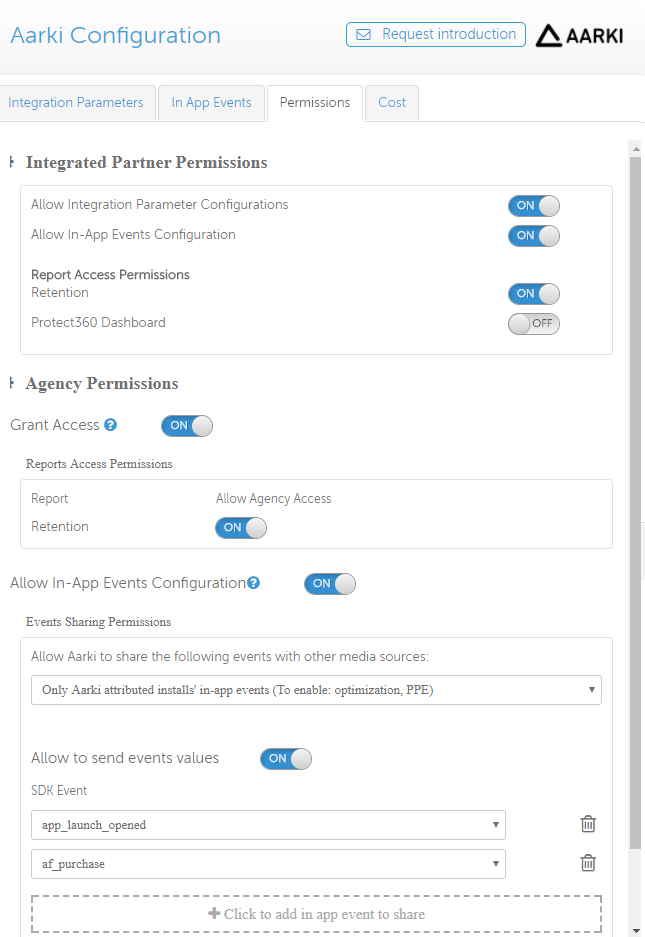 Select the permissions you want for your Aarki configuration.
Cost Tab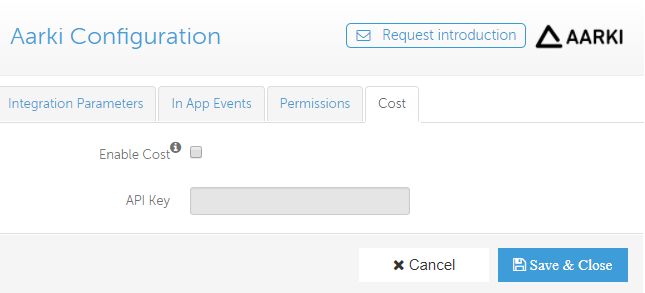 Select Enable Cost to enable this feature.

Retrieve the API key from your Aarki account manager.
 Notes
For media sources supporting API, a Campaign ID value must be present within the af_c_id parameter on the tracking link to receive cost data. For more info for about our tracking link structure, click

here

.

Cost data on Aarki is available on media source, campaign level and by geo grouping.

When cost is configured by agencies, the cost is passed to the advertiser dashboard and aggregated reports, regardless if agency transparency is enabled or disabled.