At a glance: Bidalgo, an AppsFlyer integrated partner, is a leading provider of Artificial Intelligence solutions to help app marketers scale their growth.
Set up Bidalgo integration
In AppsFlyer, go to

Configuration

>

Active Integrations

.

Select Bidalgo Google AdWords.
The Bidalgo - Google Ads configuration window opens.
In the Integration tab, turn on Activate Partner.
For more details about partner activation please click here.
Note
The Google Ads Customer ID must be entered without hyphens.
4. From your Google Ads account, copy the Customer ID (without hyphens) from the top left-hand corner and paste it into the AppsFlyer Ads Customer ID parameter as shown in the following screenshots.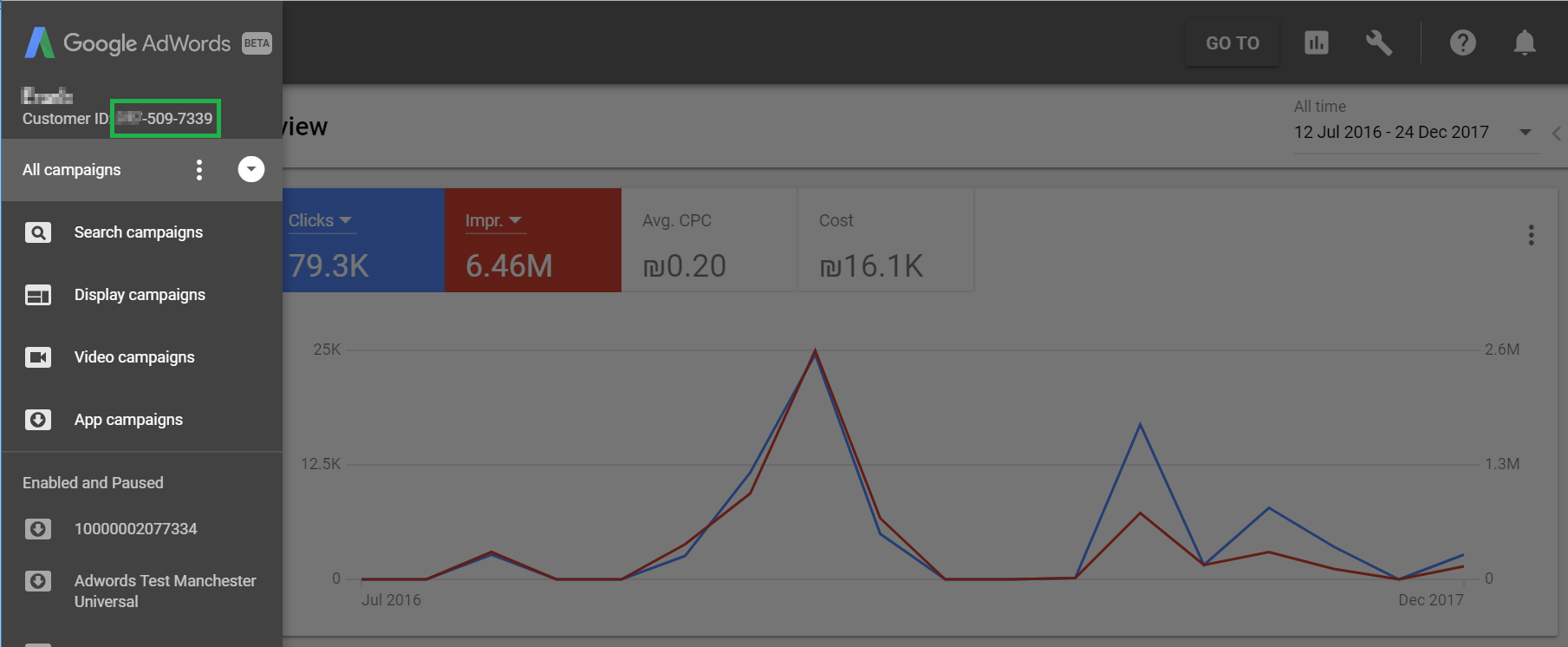 5. Enter the number in the Google Ads Customer ID field.
In-app events
1. To send in-app event postbacks to Bidalgo, toggle the In-App Events Postback to ON.
2. Individually add the in-app events you want to send to Bidalgo and map them to the Partner Event Identifier field.
3. Select Send Revenue to send all the parameters including the revenue value (if it exists in the event).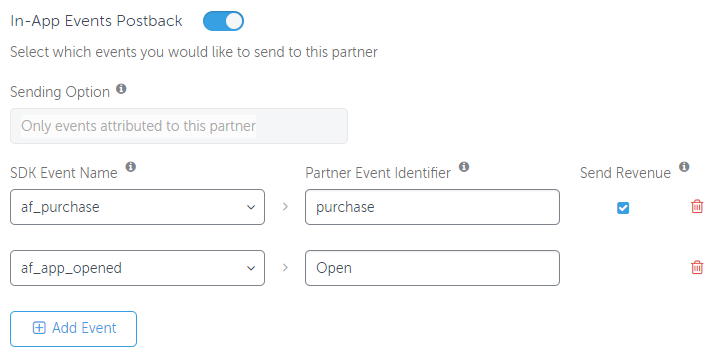 4. Click Save.
Important Note
Disabling attribution for Google Ads prevents sending postbacks to Google Ads Partners.
You can configure multiple Google Ads accounts (CID) to send postbacks (step 5) by separating each CID with a comma.