At a glance: Revenue data helps give you a clear and complete picture of ROI and ROAS. Learn about the different products and features available for advertisers to aggregate and view revenue data.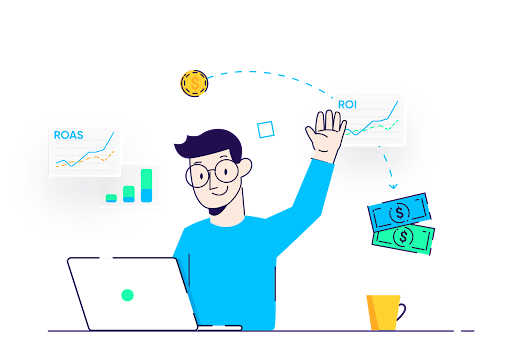 Overview
Revenue is one-half of the ROI picture (the other half is cost). When you have accurate revenue data, attributed to the originating media sources and campaigns, you can:
See the complete picture of your ROI and ROAS. Meaning, you can see which ad networks, campaigns, and ads bring the most valuable users, and not just installs or engagements.
Adjust your ad spend and marketing campaigns accordingly.
There are three main sources for generating revenue.
In-app purchases: This includes revenue from the sale of any products or services inside your app. AppsFlyer is able to automatically validate and measure revenue from in-app purchases (including pending purchases, purchases, refunds, cancellations, etc.). Learn more about in-app purchase revenue setup and reporting
Subscription revenue: This includes revenue deriving from subscriptions to your app or services. It also includes any changes to subscriptions, including upgrades, cancellations, refunds, etc. Learn more about subscription revenue setup and reporting
Ad revenue: This includes revenue generated by hosting ads and displaying them to your app users. For example, your app can display ads from other apps. If your users click on these ads, you generate revenue for each click. Learn more about ad revenue setup and reporting
Note: There are other AppsFlyer revenue measurement tools. However, these tools require a substantial amount of configuration by your developers: