At a glance: People-Based Attribution (PBA) provides a unified view of customer journeys across channels, platforms, and devices. Setting up PBA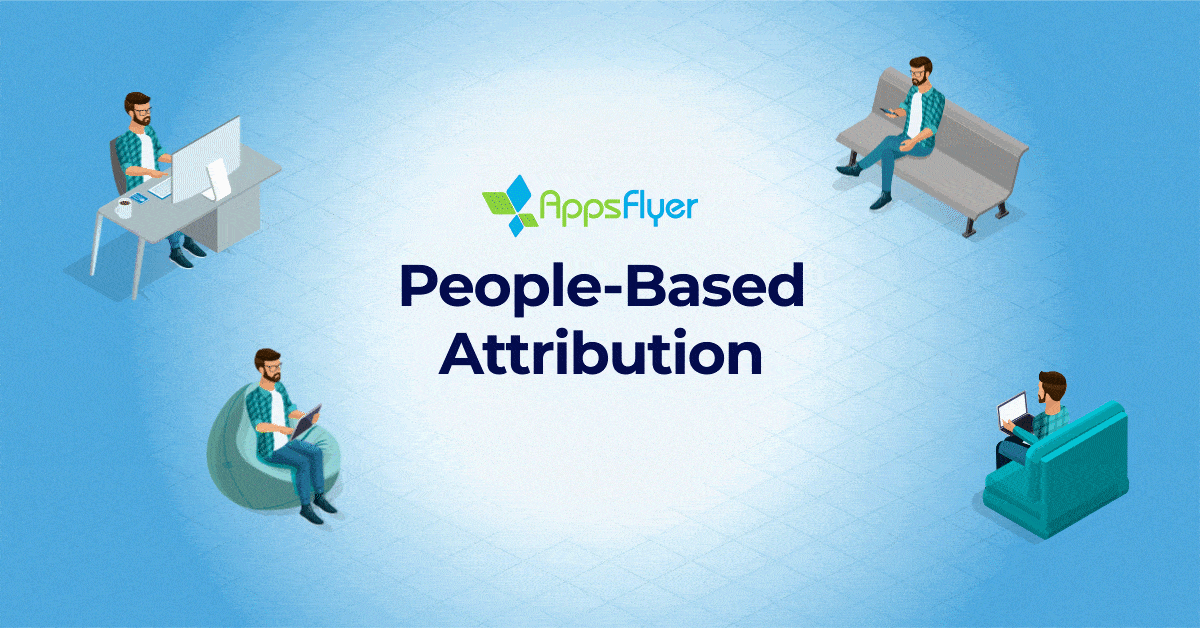 PBA principles
PBA consolidates website and mobile app data to provide a holistic view of campaign performance across a brand's digital properties. Advertisers use PBA to understand customer journeys in terms of people, rather than devices.

PBA data—on the PBA dashboards and in raw-data reports—is used for marketing analyses and campaign optimization. 

Data consisting of website visits, and user events is acquired using SDKs and/or APIs. 
For each touchpoint (visit) to the website: the media source responsible for bringing the visit is determined. Any resulting event (conversion) is attributed to the touchpoint media source. 
PBA analytics dashboards and raw data
PBA data is presented via analytics dashboards being Activity, Web-to-App, Conversion Paths, and raw-data reports. 
Data in the dashboards filtered and grouped using dimensions like mobile platform, media channel, and media type, This enables you to drill down and dissect the data.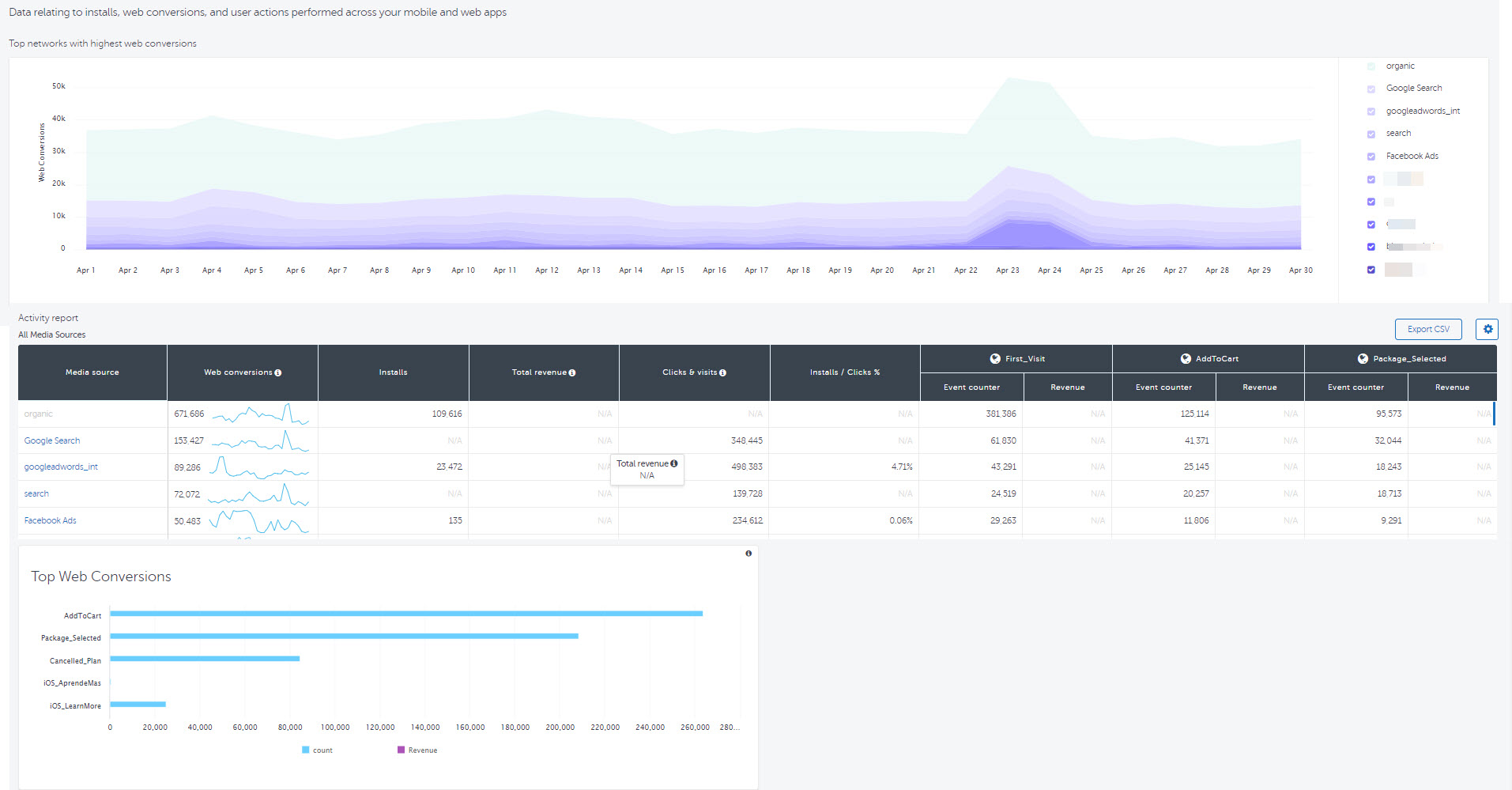 This dashboard displays user acquisition and conversion flows across platforms, devices, and marketing channels.
It contains performance metrics on how campaigns drive app installs and web conversions.
Metrics focus on specific performance characteristics like location, device type, media sources, campaigns, etc.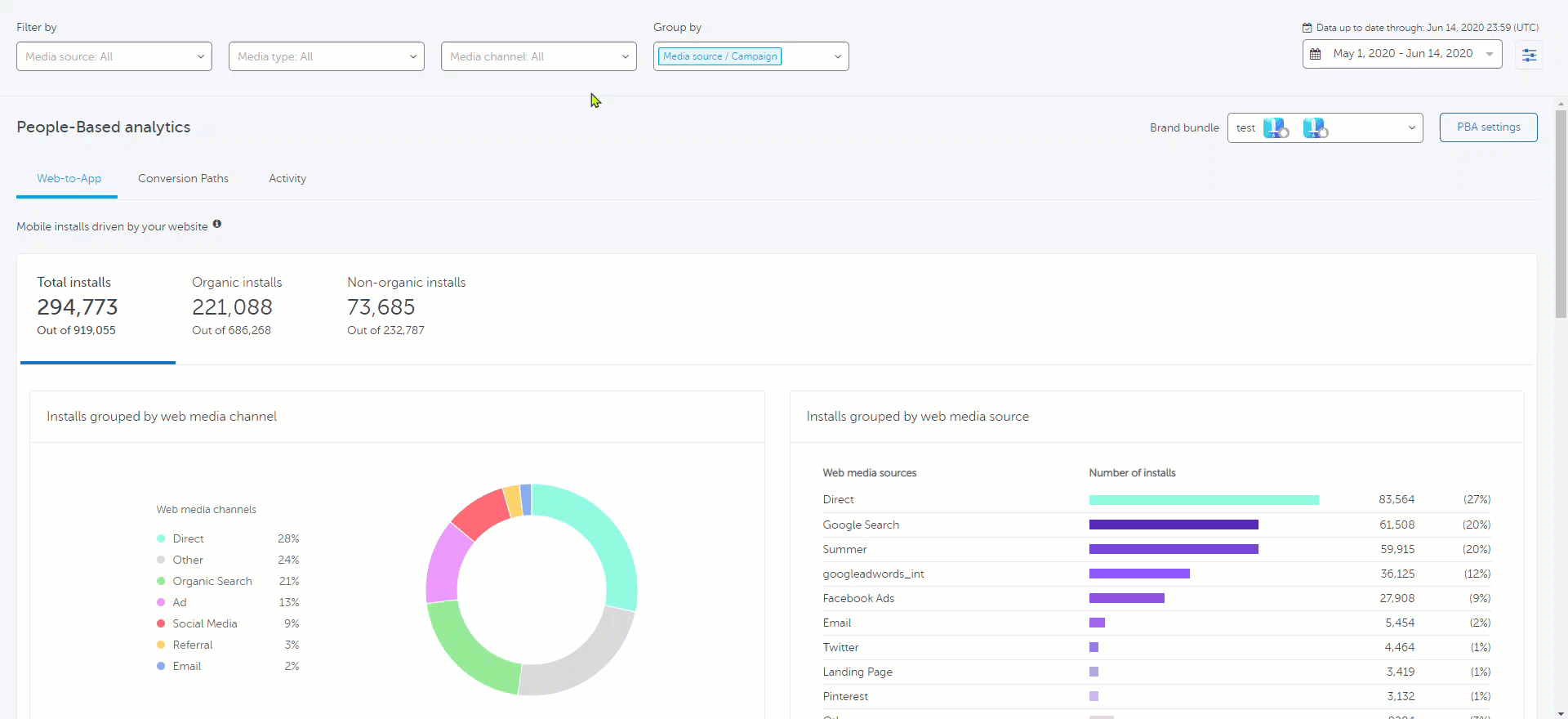 Use Web-to-App to examine the impact and results of your web marketing efforts on driving mobile app installs.
Gain insights as to how 

different media types (paid, owned, earned), media channels (direct, social media, organic search), and media sources interact and contribute to your overall user acquisition efforts. 
Attribute organic installs driven by your web efforts.
Examine the interaction between the web efforts and non-organic installs.

This dashboard displays a marketing analysis of web and mobile touchpoints that users encounter on their path to conversion. It shows how the interaction between different media sources, types, channels, platforms, and devices drive users to convert.
Raw-data offers in-depth insights and include the media source attributed/responsible for bringing the user to the website. 
Web touchpoints: visit to the website
Web events: actions performed on the website like subscribe or purchase 
Web-to-App and Conversion path journeys are provided in full.

BI tools are used to analyze the data for additional insights.
PBA の設定
Setting up PBA consists of several action items described here and listed in the table that follows. 
Group brand digital properties into a brand bundle.

Integrate the web SDK into your website and the mobile SDK into your app.

AppsFlyer collects and attributes the data.

Data is collected from several different sources.
Recorded data is divided into touchpoints and events.
Events are attributed to the last non-direct web visit in the previous 30 days.
Advertisers can designate some events as conversion events. For example, purchases. Conversion events are analyzed in the dashboards.
Raw data is used to perform custom data analyses. 

Analyze customer journeys to optimize campaigns
Set-up action list
The main setup tasks are listed in the table below.
Consideration: Best practice is to implement CUID in the app and on your website so it is passed to AppsFlyer when a user registers or logs on.
PBA set-up action list
 
Responsibility
Step
Remarks

 1

Advertiser 

Analyses and reports are aggregated within the brand.

Contact your CSM if you have multiple domains and/or need to list payment gateways to avoid self-attribution

 2

Advertiser & webmaster 

On the website, install the Web SDK. 
Configure the Web SDK to send different event types. 

SDK records visits and events.

Integration is fully supported through Google Tag Manager (GTM), Adobe or Tealium

Best practice: Call SetCusotmerUserID() immediately after a user registers or logs on.

3 

Developer & advertiser

[Optional]
Web server-to-server API

Reports web-related events like automatic subscription renewal.

4

Advertiser

Mark conversion events in the PBA settings page. 

Wait for daily* processing to complete before doing so.

 5

Advertiser

Begin to use the dashboards.

 6

Advertiser
Setup Data Locker

Access to PBA raw-data reports including touchpoints, standard and conversion events, and specialized reports for Web-to-App and Conversion Paths

7 

Advertiser

[Optional]
Begin to use raw-data

Data is available after daily* processing.

* Due to processing, data is available 10 hours after midnight UTC on the day of the event. Meaning Monday's events are available Tuesday 10:00 UTC. 
PBA data-acquisition via SDK/API
PBA data-acquisition tools
 
Web platform
Mobile (app) platform
SDK 

JavaScript tag SDK installed on the website
Reports website visits, and web events

App SDK integrated into iOS, Android, Unity, etc. 
Reports app installs and user actions occurring in the app

Server-to-server API

Reports events occurring in backend servers (not the web)
Example: Subscription renewal, 

Reports events occurring in backend servers (not the app)
Example: subscription renewal