At a glance: People-Based Attribution (PBA) provides a unified view of customer journeys across channels, platforms, and devices.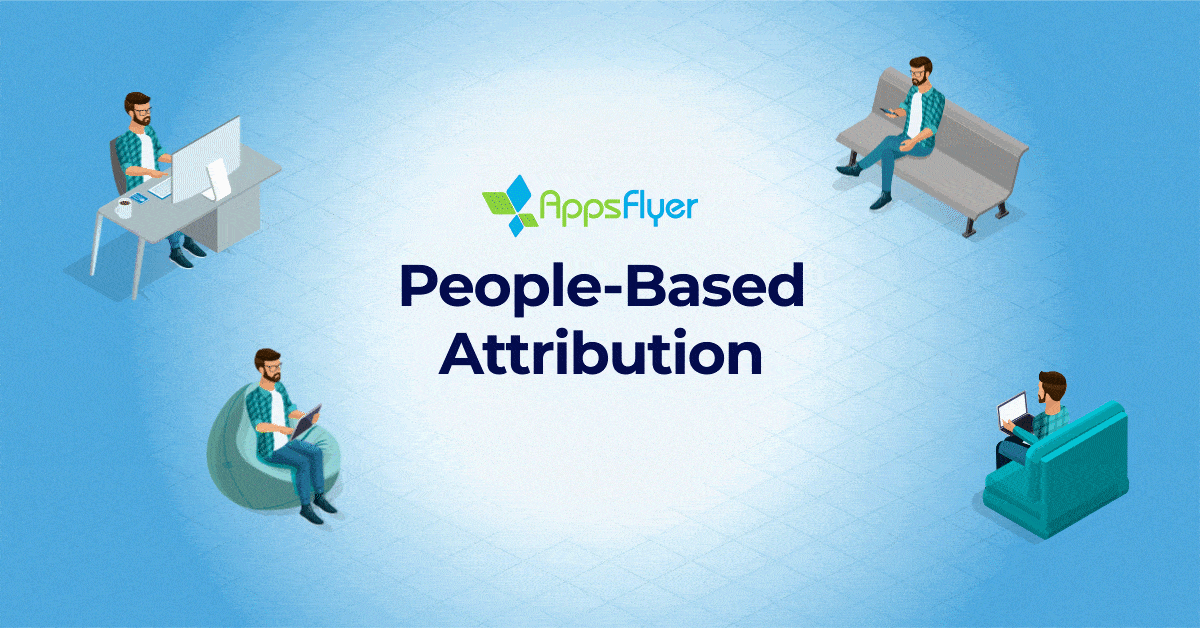 Related reading: Onboarding guide to PBA 
PBA基本原理
PBA consolidates website and mobile app data to provide a holistic view of campaign performance across a brand's digital properties. Advertisers use PBA to understand customer journeys in terms of people, rather than devices.

PBA仪表板和原始数据报告中的PBA数据用于营销分析和广告系列优化。

Data consisting of website visits, and user events is acquired using SDKs and/or APIs. 
For each visit to the website: the media source responsible for bringing the visit is determined. Any resulting event (conversion) is attributed to the media source causing the visit. 
PBA分析面板和原始数据
PBA data is presented via analytics dashboards and reports:

Website Attribution
Web-Assisted Installs
Conversion Paths
Raw-data reports. 

面板中的数据可通过移动设备,媒体渠道和媒体类型等维度进行过滤和分组,这使您可以进一步细分和解析数据。

Analyze web traffic sources and marketing campaigns driving user visits and conversions on your website. Uncover performance differences down to the ad level. Supports all AppsFLyer query params in the link without need to redirect users to AppsFlyer servers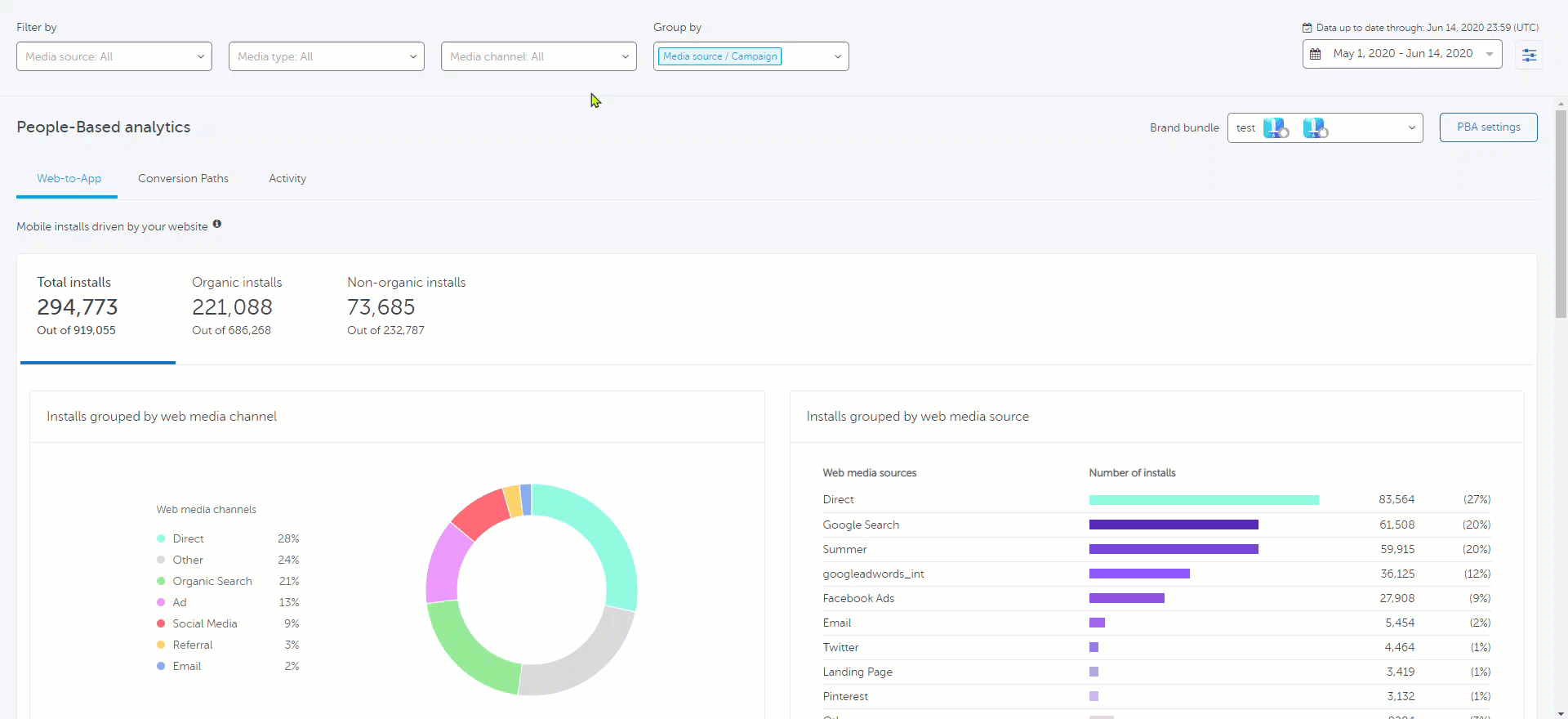 Use Web-Assisted Installs to examine the impact and results of your web marketing efforts on driving mobile app installs.
深入了解

不同的媒体类型(Paid,Owned,Earned),媒体渠道(Direct,Social Media,Organic Search)和媒体来源如何相互作用,并共同助力于您的整体用户获取目标。
将自然激活归因于您的网页端营销成效。
研究网页端营销和非自然激活之间的相互作用。

该面板展示了用户在最终转化的路径中所接触到的所有网页端和移动端的营销节点。它显示了不同媒体源,类型,渠道,平台和设备之间的交互如何驱动用户完成最终转化。
原始数据可以提供更深入的见解,包括将用户带到网站的媒体来源数据。
Web visits: visits to the website
Web events: 网页上的用户行为,像是订阅或者购买 
Web-Assisted Installs and Conversion path journeys are provided in full.

BI工具可用于分析数据以获得更多见解。