At a glance: Webpals Mobile - Facebook Ads Marketing Partner, one of AppsFlyer's integrated partners, is a leader in mobile user acquisition and revenue maximization with global coverage.
Setting up webpals mobile
Configure your Facebook integration by following the guidelines here.
Go to the dashboard of your app and click on Integrated Partners on the left bar.


The Webpals Mobile - Facebook Marketing Partner configuration window opens: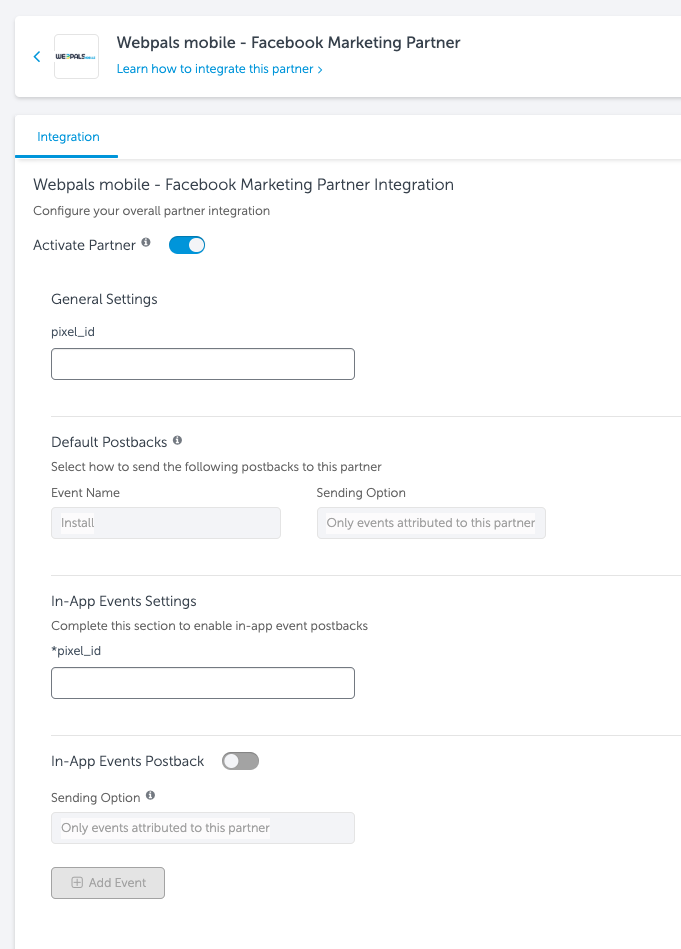 Add the Facebook pixel_id provided to you by Webpals Mobile.
In-app events
To send in-app event postbacks to Webpals Mobile FMP, enter Facebook pixel_id under In-App Events Settings.
Toggle the In-App Events Postback to ON.
Individually add the in-app events you want to send to Webpals Mobile FMP.
Select Send Revenue to send all the parameters including the revenue value (if it exists in the event).
Click Save.