At a glance: Protect360 detects mobile app fraud and blocks the attribution of fraudulent installs. Ad networks can view fraud related to their traffic.
Protect360 for Integrated partners
Integrated partners require advertiser permission to view the Protect360 dashboard. Integrated partners can:
Access information related to traffic generated by the integrated partner
Download Protect360 related raw data reports.
Integrated partner Protect360 dashboard view
Integrated partners can view the dashboard and charts as shown here.
Limitation: Integrated partners are not able to access Anomaly insights.
Protect360 dashboard - main view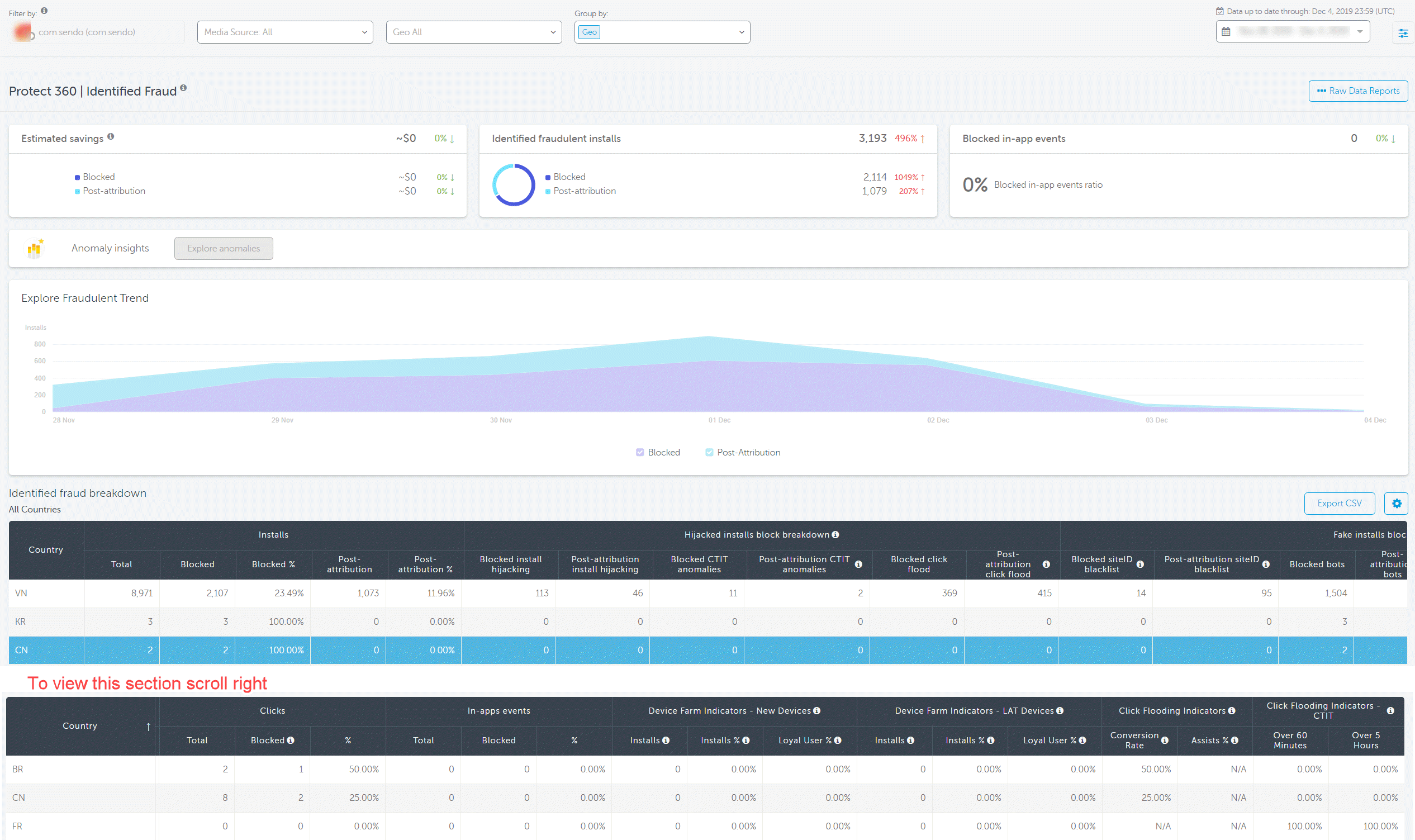 Protect360 raw data reports
Protect360 blocked fraud raw data reports are provided that:
Protect360 is included in the advertisers AppsFlyer subscription plan

The advertiser grants the partner Protect360 access as described in this article
For a description of the raw data reports.
To get the reports, in the Dashboard go to Reports > Export data.
Granting permission to the integrated partner to access Protect360
Advertiser permission is required for the integrated partner to access Protect360.
The partner is only able to see data related to traffic generated by the partner.
To grant the ad network permission to access Protect360:
Go to Integration > Integrated Partners.
Select the integrated partner.
In the Permissions tab, enable Allow access to your Protect360 dashboard.
The partner now has access to the Protect360 dashboard.