OneLink™ is a unique AppsFlyer attribution link which advertisers can use to utilize 3 primary features with a single action item.
1. Device Detection And Redirection
OneLink can detect the device type upon click and redirect the user to a matching destination.
For example, Android users are redirected to Google Play, iOS users to iTunes, desktop users to a web page and more. This is especially useful when using owned media such as email or SMS campaigns, website banners, etc.
To configure this, follow the instructions on OneLink Redirections Setup Guide.
2. Deep Linking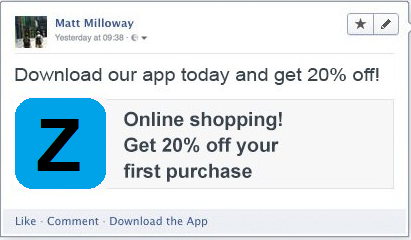 If the advertised mobile app is already installed, OneLink enables launching the app after a URL click and serving the user with personalized content.
With OneLink, instead of opening the app's default activity, users can be sent to specific activities within the app, or given special promotions, enhancing the user experience.
For more details, go to the OneLink Deep Linking Guide.
3. Deferred Deep Linking
OneLink is able to deep link and serve users with personalized content, even if the advertised mobile app is not yet installed, right after the app install.
To achieve this, the app developer needs to access AppsFlyer Attribution / Conversion data, which has all the parameters and values from the source/attribution link.
For more information please visit here.
4. Best Practices
Avoid the typical issues advertisers face with deep linking and check out the Best Practices guide for deep linking.