Introduction
The Custom Dashboard allows you to build your own customized dashboards from inside the AppsFlyer dashboard.  You can easily select, name and position the items that you want to view and have that data in your own customized report.  Using this feature, you can create as many dashboards as you want to suit your needs.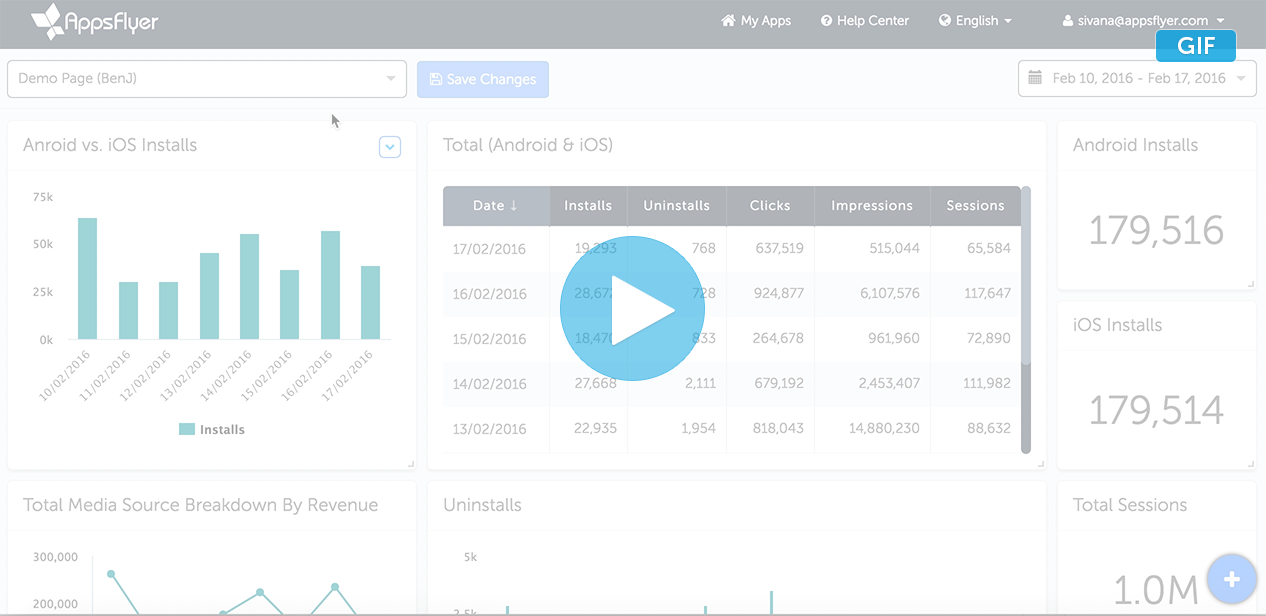 Creating Your Dashboard
From the left-side toolbar of the dashboard under the Dashboard section, select Custom Dashboard.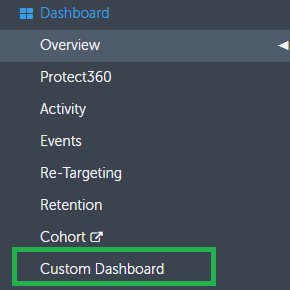 The New Dashboard window opens.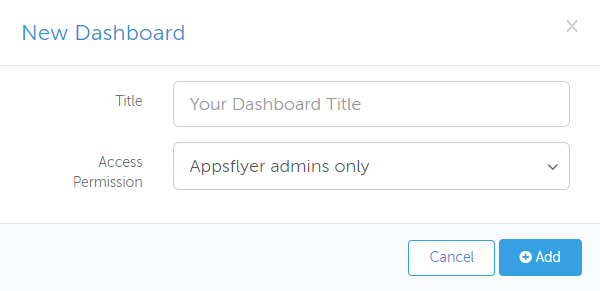 In the Title field, enter a name for your new custom dashboard.
In the Access Permission field, select who can have access to the new custom dashboard:
AppsFlyer Admins Only
All Account Users
Click Add.
In the next window click

 at the bottom of the screen.
The New Widget window opens.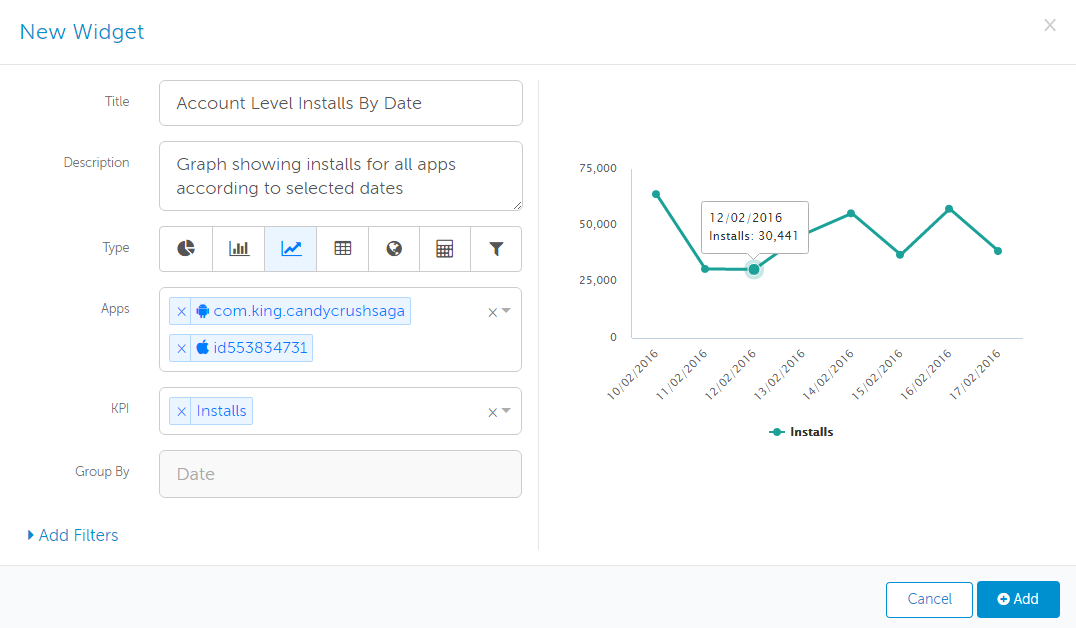 Provide a title for the new widget.
Enter a description of the widget - this appears in the dashboard.
Click the type of widget you want.  The options are:
Pie Chart

Bar Chart

Line Chart

Data Table

Geo Map

Metric

Funnel Chart
Add the apps to be included in the widget
Select how you want the data to be grouped
Click Add
Note that all KPIs on custom dashboards are LTV based data.
In the Custom Dashboard window, your new dashboard appears in the dropdown list of existing dashboards you have previously created. Click on the name of the dashboard you want to view. 
The selected Custom Dashboard window opens: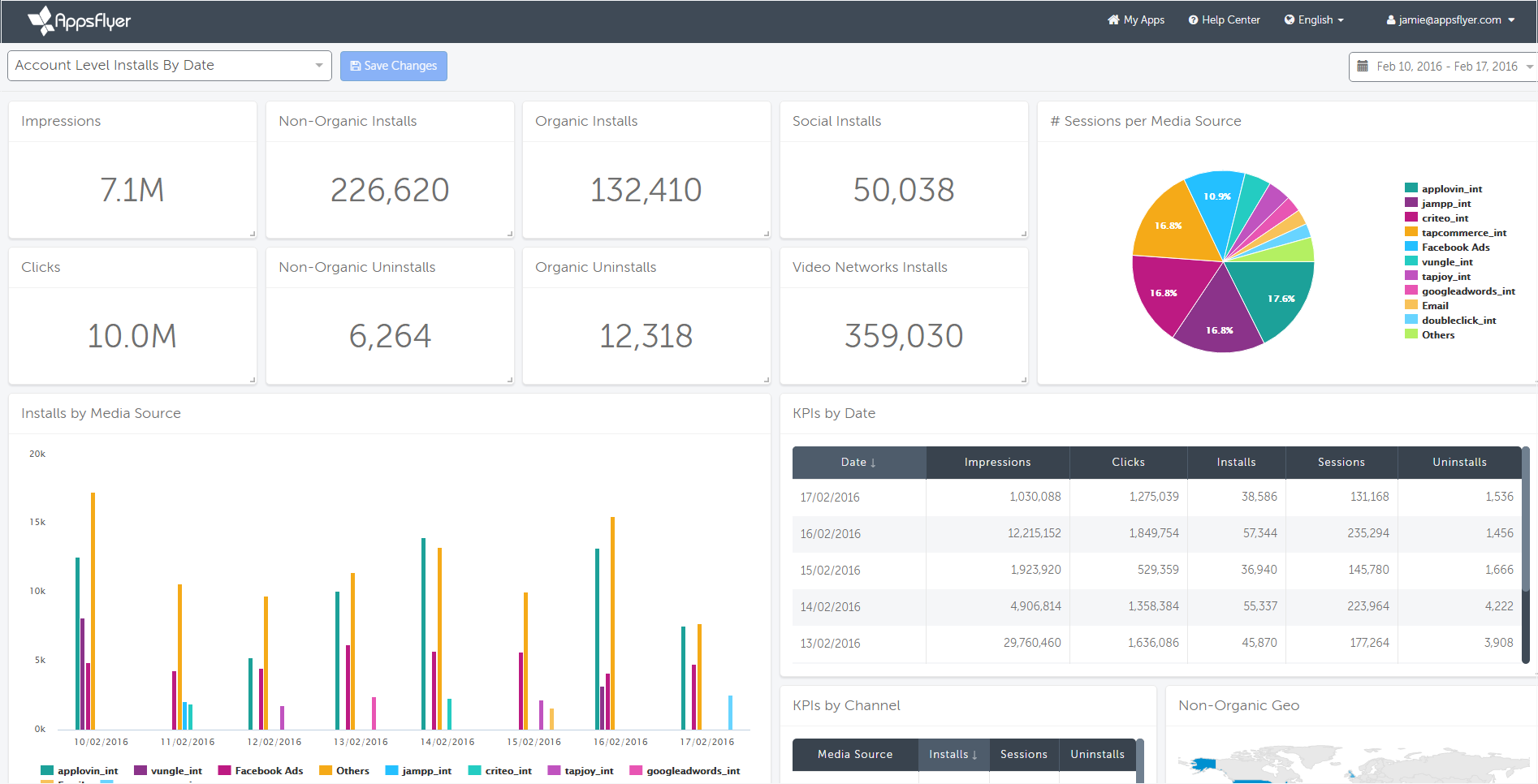 Customizing, Personalizing and Editing Widgets
If the widget isn't the right size for you, you can resize it by dragging the corner of the widget. Additionally, if you want to change the order and position of the widgets, simply using drag and drop, you can re-position the widgets to create your ideal dashboard.  
As you hover over each widget with your mouse, an arrow symbol appears and you can select what you want to do with that widget.  You can edit, duplicate or delete a widget.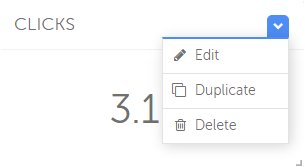 Select Edit, to open the Edit Widget window: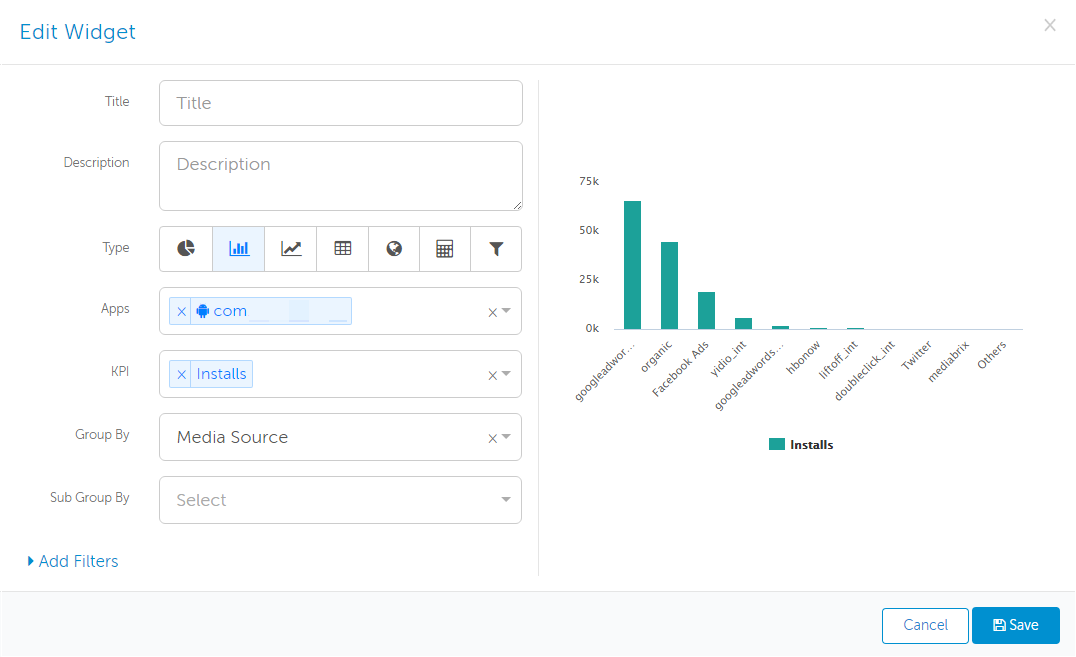 Localization
For each of your apps you can change the default localization settings of UTC time zone and USD currency in the App Settings page. The custom dashboard, if displaying data for more than one app, is affected by this as follows:
1. When ALL user apps* have the same localization settings
Custom dashboard displays the data in the same localization values, i.e. same time zone and/or currency as the apps.
2. When user apps* differ in localization settings
Custom dashboard displays the data in the default localization settings of UTC time zone and USD currency.
* User apps - apps that are accessible by the user. While team members may have access to only some of the account's apps, the admin always has access to all the accounts.