What is an Assisted Install?
Assisted Installs
(multi-touch attribution) are installs where the Media-Source/Campaign did not have the last touch, but did touch the user before the install and within the attribution window. 
Assisted Installs Reporting
Assisted Installs are reported in the dashboard. 
You can view the total number of assisted installs as part of the Metrics Summary section:

For a more detailed view, scroll down to the bottom of the dashboard for the following graphs: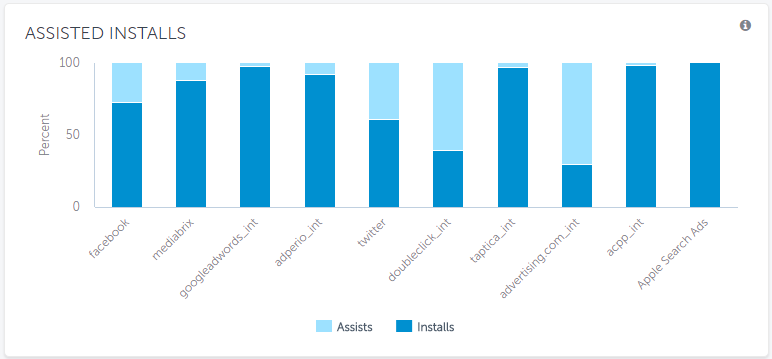 Analytical data for Assisted Installs is available for both Media Source and Campaign levels, enabling the ability to measure the broader impact of each Media Source and Campaign.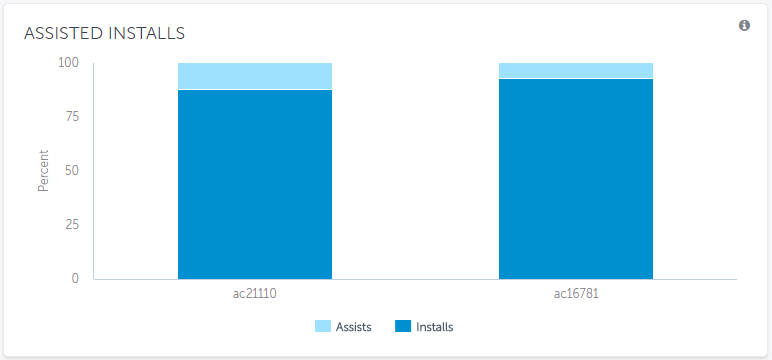 AppsFlyer attributes up to three assisted installs in addition to the attributed install source, using the same attribution window logic.
Data on assisted installs can also be viewed in the Raw Data reports.  For more details on Raw Data reports which include information on both installs and re-targeting attribution, click here.