The XiaoMi Android App Store ranks in the Top 5 Android App Distribution Platforms in China, with 5 billion app downloads per month.
1.  Set Up Campaign
Once you have registered your app with AppsFlyer, you must set up a campaign in the dashboard.
To do this, click the app that you want to advertise or select Overview from the drop-down menu.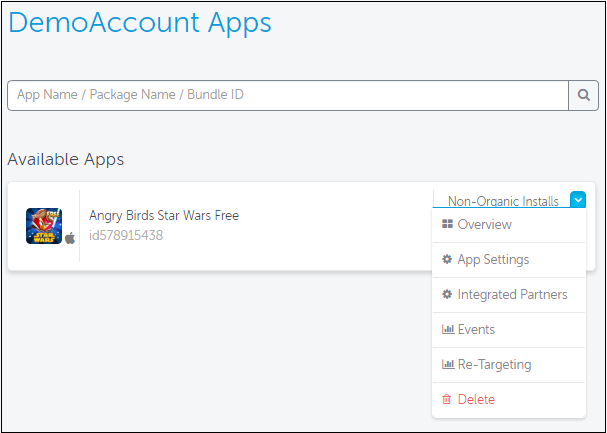 2.  Configure Integrated Partner
Click Integrated Partners on the left side of the screen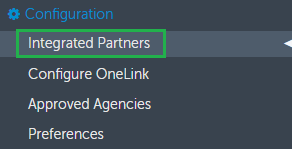 3.  Select XiaoMi
In the Integrated Partners page, select XiaoMi as the media source.
Enter XiaoMi in the search box or click the Tag China Domestic Ad Network and then scroll down to find XiaoMi.

4.  Generate the Tracking URL
Click the XiaoMi logo to open the XiaoMi Configuration window.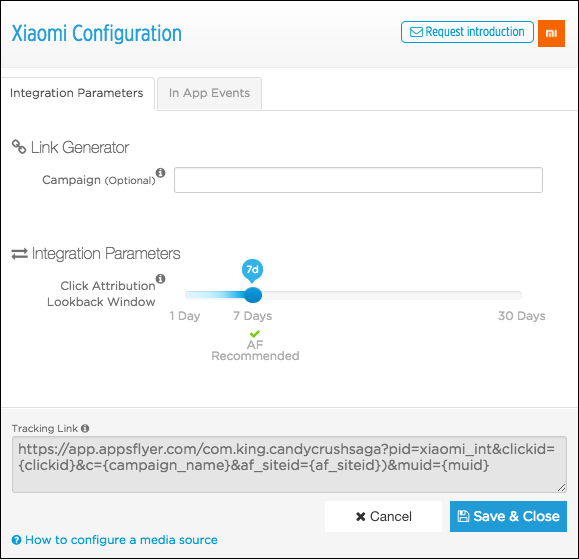 5.  Copy the tracking link and send it to your XiaoMi Ads Account Manager.
You can click Request introduction button on the configuration window to get XiaoMi Sales' contact information.
NOTE:Ad spaces on XiaoMi Apps supporting tracking links are:
Full screen banners when launching MIUI
In-App banners
Search Results
App Charts