At a glance: People-Based Attribution (PBA) provides a unified view of customer journeys across channels, platforms, and devices.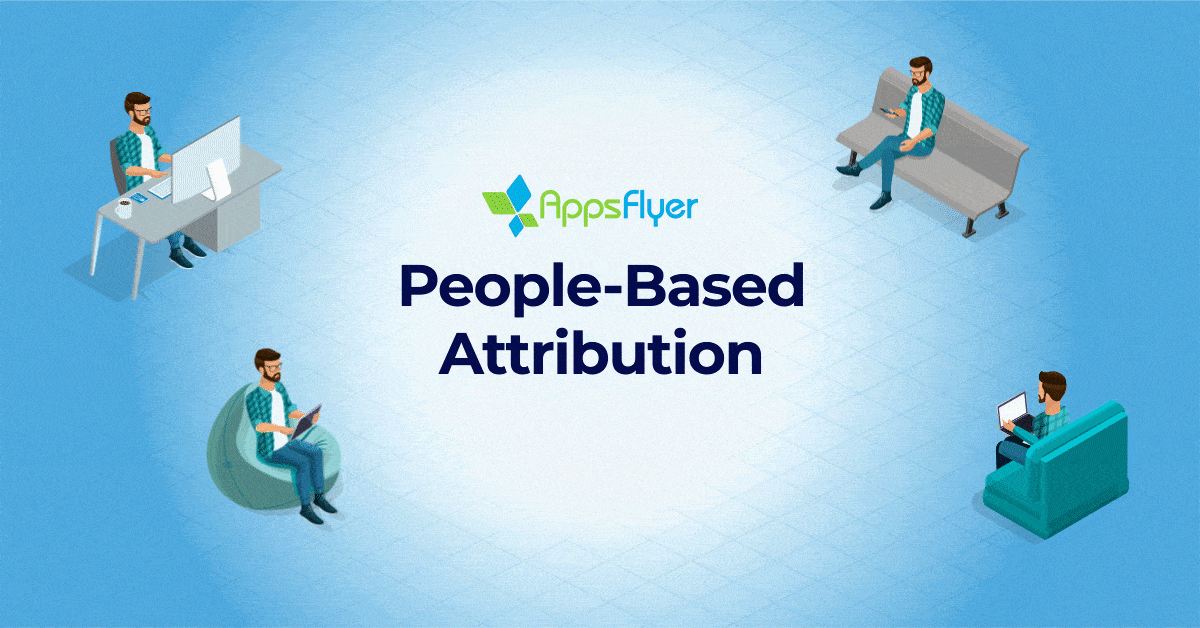 PBA principles 
PBA consolidates website and mobile app data to provide a holistic view of campaign performance across a brand's digital properties. Advertisers use PBA to understand customer journeys in terms of people, instead of devices.

PBA data—on the PBA dashboards and in raw data reports—is used for marketing analyses and campaign optimization. 

Data consisting of website visits and user events is acquired using SDKs and/or APIs. 
For each visit to the website: the media source responsible for bringing the visit is determined. Any resulting event (conversion) is attributed to the media source causing the visit. 
PBA analytics dashboards and raw data
PBA data is presented via analytics dashboards and reports:

Website Attribution
Web-Assisted Installs
Conversion Paths
Raw data reports

Data in the dashboards filtered and grouped using dimensions like mobile platform, media channel, and media type, This enables you to drill down and dissect the data.

Analyze web traffic sources and marketing campaigns driving user visits and conversions on your website. Uncover performance differences down to the ad level. Supports all AppsFlyer query params in the link without the need to redirect users to AppsFlyer servers.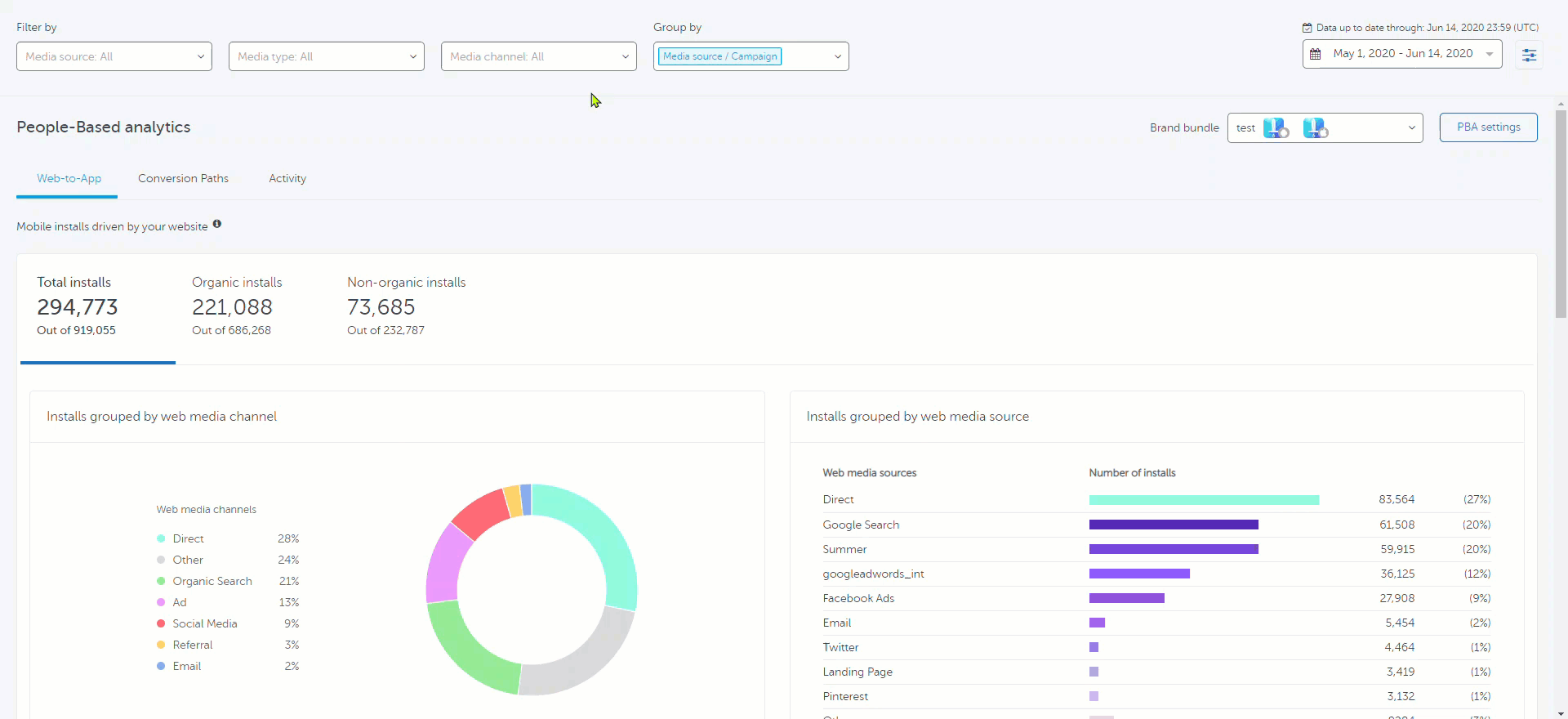 Use Web-Assisted Installs to examine the impact and results of your web marketing efforts on driving mobile app installs.
Gain insights as to how 

different media types (paid, owned, earned), media channels (direct, social media, organic search), and media sources interact and contribute to your overall user acquisition efforts. 
Attribute organic installs driven by your web efforts.
Examine the interaction between the web efforts and non-organic installs.

This dashboard displays a marketing analysis of web and mobile touchpoints that users encounter on their path to conversion. It shows how the interaction between different media sources, types, channels, platforms, and devices drives users to convert.
Raw data offers in-depth insights and includes the media source attributed/responsible for bringing the user to the website. 
Web visits: visits to the website
Web events: actions performed on the website like subscribe or purchase 
Web-Assisted Installs and Conversion path journeys are provided in full.

BI tools are used to analyze the data for additional insights.
See also