Introduction
To configure a campaign with Pinterest, follow the steps below:
Accepting Pinterest's Mobile Measurement Terms
After accepting Pinterest Ad Terms, accept Pinterest Mobile Measurement Terms & Conditions here. 
Setting-Up a Campaign on AppsFlyer
Once you have registered your app with AppsFlyer, you must set up a campaign on the dashboard.
To do this, click the app that you want to advertise or select Overview from the drop-down menu.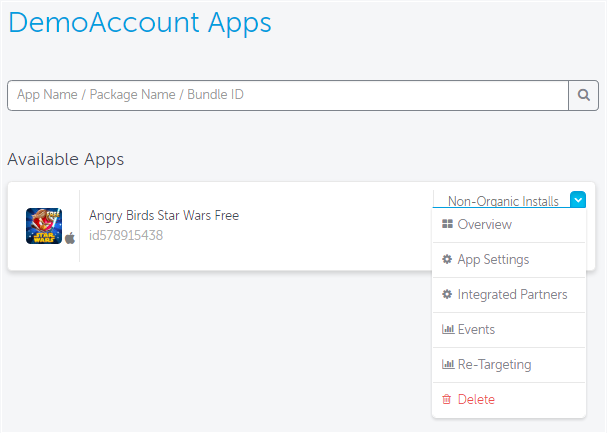 Configuring an Integrated Partner
Click Integrated Partners on the left side of the screen

Selecting Pinterest
In the Integrated Partners page, select Pinterest as the media source.
You can do this by either scrolling down the page to Pinterest or by entering Pinterest in the search box. 

Generating the Tracking URL
Click the Pinterest logo to open the Pinterest Configuration window.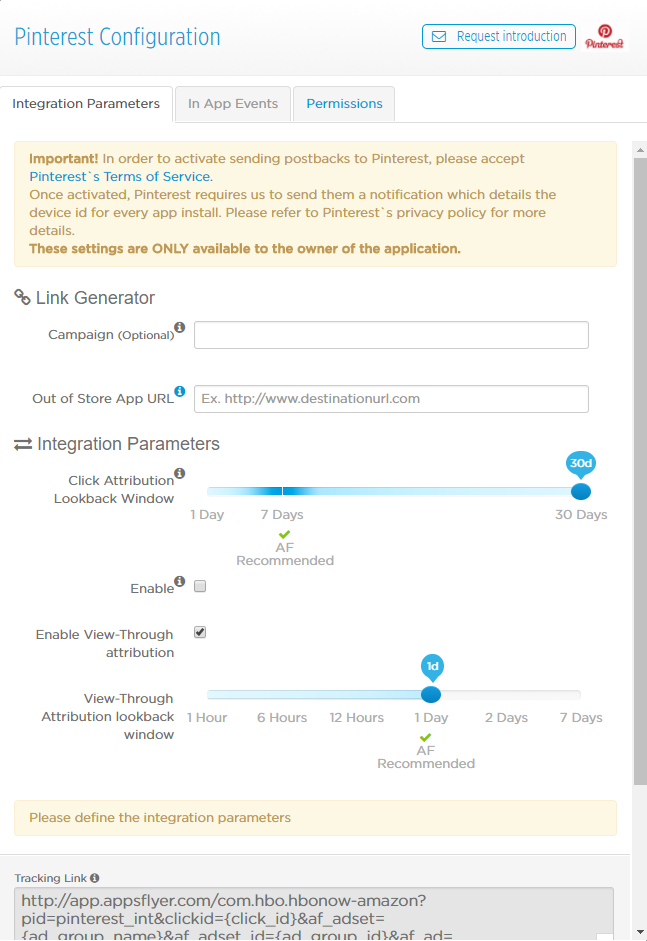 5. Enter the name your campaign in the Campaign text field. This is optional.
6. Check the Enable to allow AppsFlyer to turn on campaign tracking to send Pinterest pings for all first launches.
7.  Check Enable View-Through attribution to activate impression tracking.
8.  For Agencies - append the af_prt parameter to your links.  &af_prt=[your_value]
9. Copy the tracking link and implement it on your campaign on Pinterest under Click Tracking URL.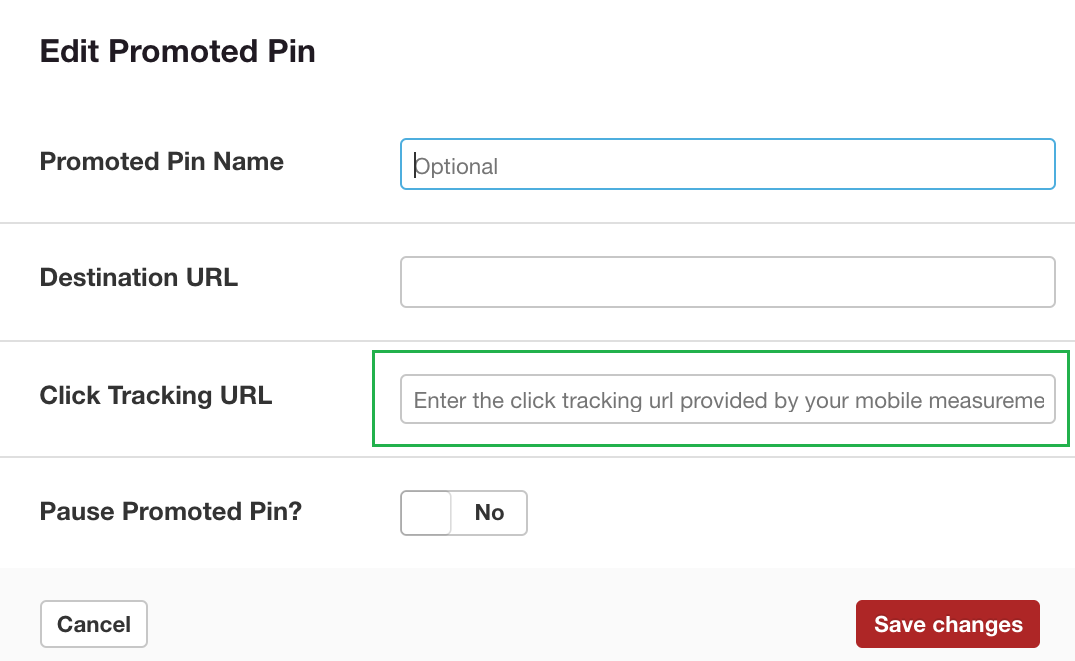 10. Click Save & Close.
 Notes
For more information on how to configure on Pinterest, refer to Pinterest's documentation here.
Currently, Pinterest does not support In-App Events configuration.