NOTE:  If you want to promote your Android Apps with Bytedance Ads, you are required to send your IMEI to AppsFlyer SDK according to the instuctions in the AppsFlyer SDK Integration - Android. Google Play service is blocked in China, IMEI is the most popular android Device ID for ad tracking.
Configuring Your Campaign
Follow the steps below to configure your campaign with Bytedance Ads.
1.  Acquiring AppsFlyer's Tracking Link
To acquire AppsFlyer's Tracking Link to Create Conversion Rule, follow the steps below:
Once you have registered your app with AppsFlyer, you must set up a campaign in the dashboard.
To do this, click the app that you want to advertise or select Overview from the drop-down menu.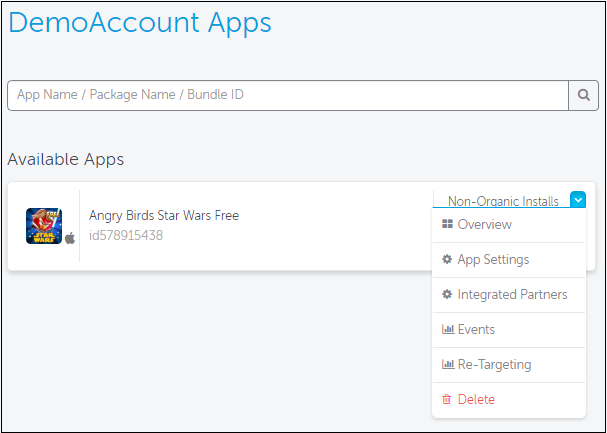 2.  Configure Integrated Partner
Click Integrated Partners on the left side of the screen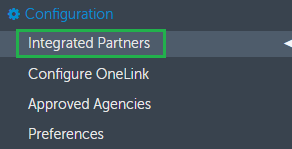 3.  Select Bytedance
In the Integrated Partners page, select Bytedance as the media source.
Enter Bytedance in the search box or click the Tag"China Domestic Ad Network" and then scroll down to find Bytedance.

4.  Generate the Tracking URL
Click the Bytedance logo to open the Configuration window and copy the Tracking Link.
5.  Create Conversion Rule in Bytedance Ads
Login to Bytedance Ads (https://ad.toutiao.com/) <> Tool Box > Click Conversion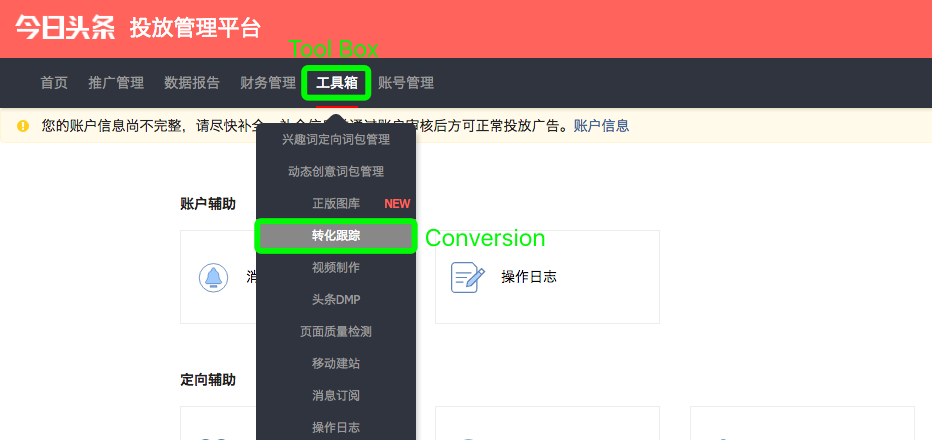 Click to create a new conversion.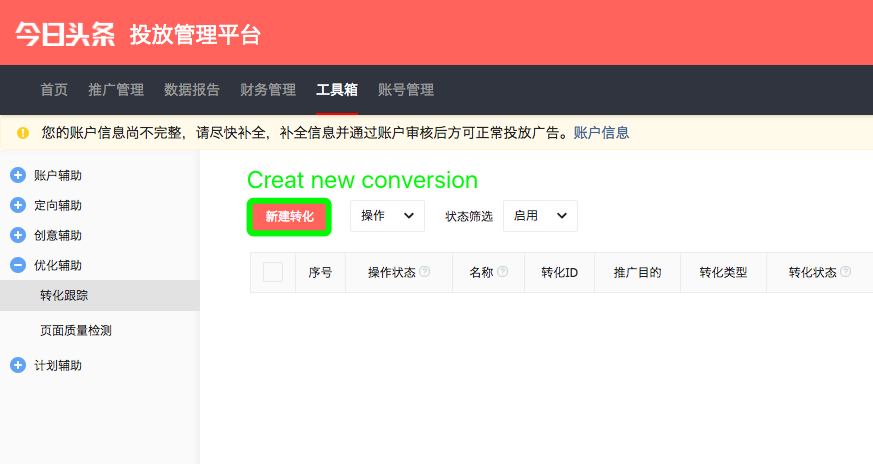 Select the Conversion Source: App Install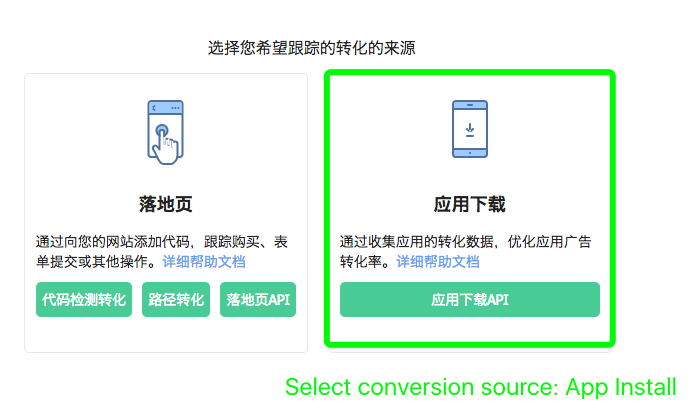 To define the conversion name, go to App Download Link (iTunes page/ Android App download page) >> Enter AppsFlyer Tracking URL.
Click Submit.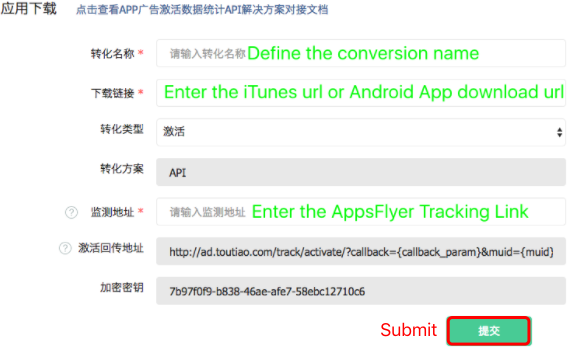 6.  Process the Install Test
Click Start Test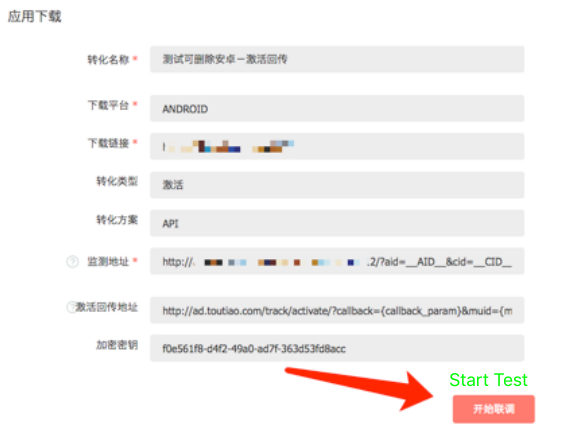 Enter userid.
Click Next Step.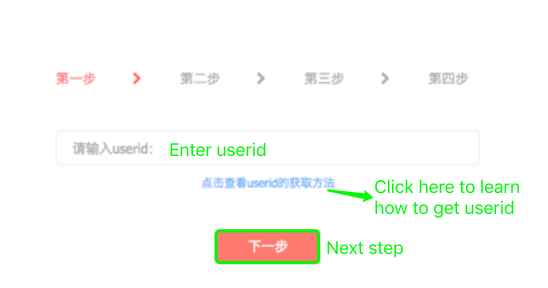 If you receive the below notification, change a test device and repeat last step.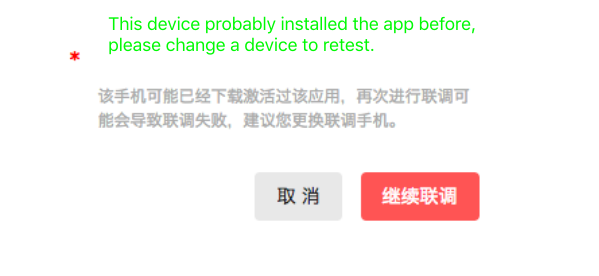 When you see the page shown below, go to Open 今日头条 App >> Find the testing ad in the news feed >> Click the Ad >> Download and open the App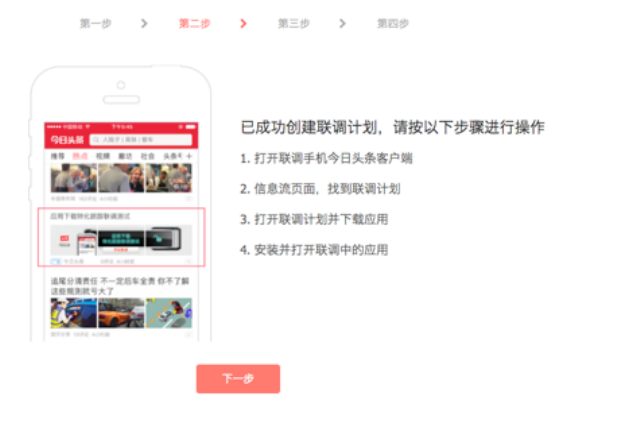 When you finish the steps above, you are directed to the next page automatically.
Wait for the progress bar to be 100% completed and click Next Step.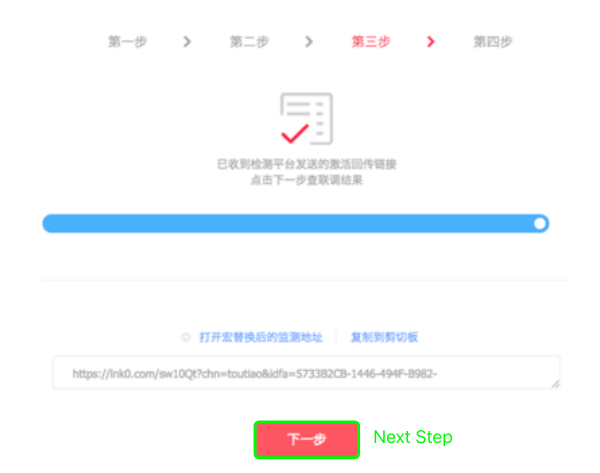 You have now created the successful conversion.
Click Confirm to complete the test.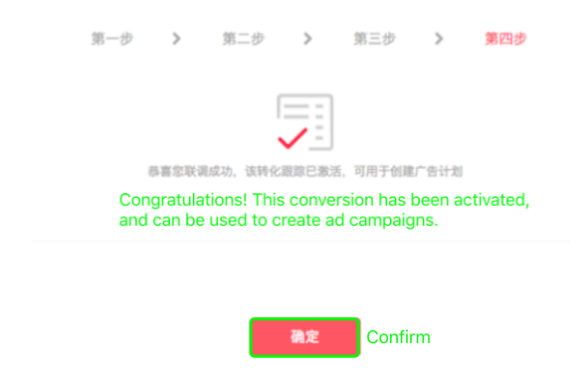 6.  Create an Ad Campaign with the Newly Created Conversion
Go to New Ad >> Set Budget and Bid select the conversion you created for this app.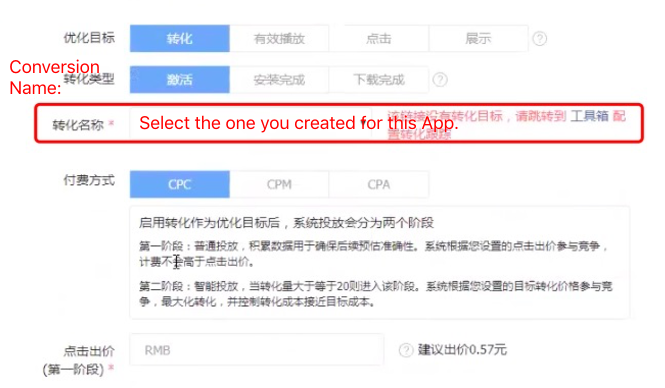 7.  Send In-App events to Bytedance
Enter Bytedance (Toutiao) Configuration >> In-App Events tab, select register and(or) purchase event to postback, and save your setting.
Register-------- populate "1"
Purchase--------populate "2"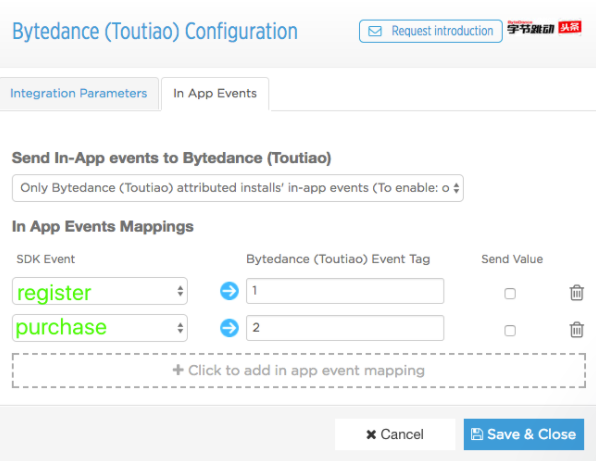 On the Bytedance Ads dashboard, you can choose register or purchase event as the conversion type: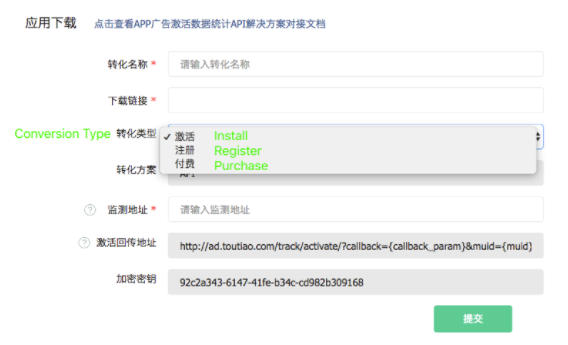 8.  Setup View-Through Attribution Ads
View-Through Attribution is enabled by default.If you approve the promoting effect of Bytedance Ads' impression, copy the view-through Tracking Link and paste into the Bytedance Ads Platform.
If you do not want to enable the View-Through attribution, uncheck the Enable View-Through attribution box and click Save&Close.