Introduction
Bytedance, one of AppsFlyer's integrated partners, is an Internet technology company operating several machine learning-enabled content platforms.
 Note
If you want to promote your Android Apps with Bytedance Ads, you are required to send your IMEI to AppsFlyer SDK according to the instuctions in the AppsFlyer SDK Integration - Android. Google Play service is blocked in China, IMEI is the most popular android Device ID for ad tracking.
In addition to click-based mobile attribution, Bytedance also offers view-through attribution, which you can track with AppsFlyer.
To configure your campaigns with Bytedance, follow the steps below.
Setting Up Bytedance
Go to the dashboard of your app and click on Integrated Partners on the left bar.

Enter "Bytedance" in the search field and click on the logo next to Bytedance - China Domestic Market to open Bytedance's configuration window.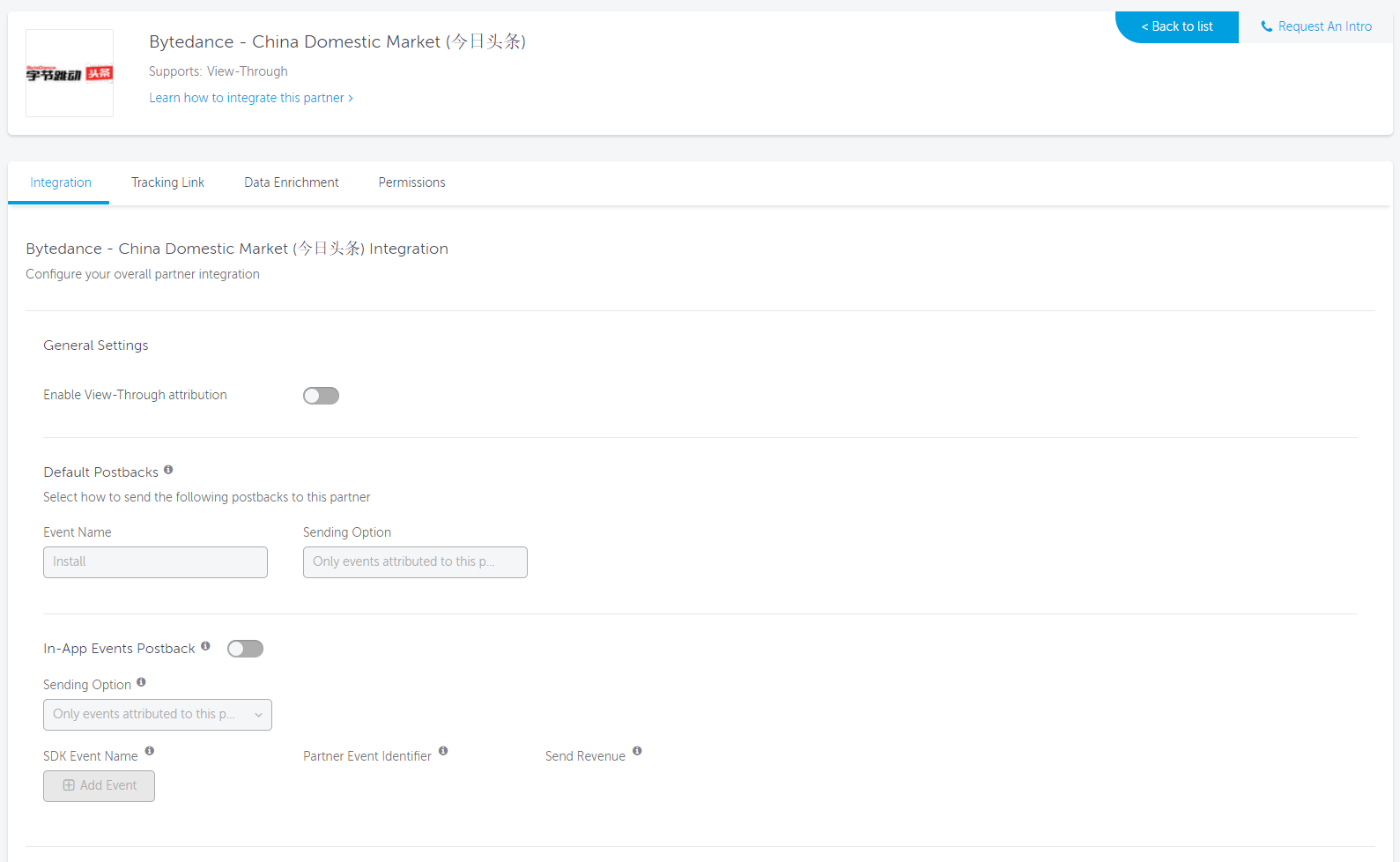 Tip
The General Settings step in the Integration tab is mandatory for all partners
All the rest of the steps are either descriptive or optional