To configure a campaign with Snapchat, follow the steps below:
1. Click Integrated Partners on the left side of the screen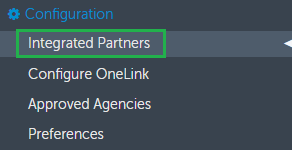 2. In the Integrated Partners page, select Snapchat as the media source. You can do this by either scrolling down the page to Snapchat or entering Snapchat in the search box. 

3. Click the Snapchat logo to open the Snapchat Configuration window.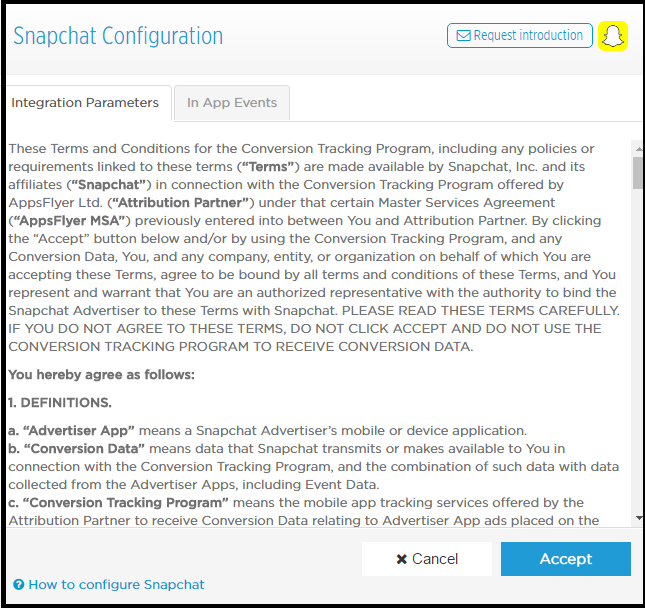 4. To enable attribution to Snapchat you must accept Snapchat's Terms and Conditions. The Terms and Conditions is an agreement between Snapchat and the advertiser.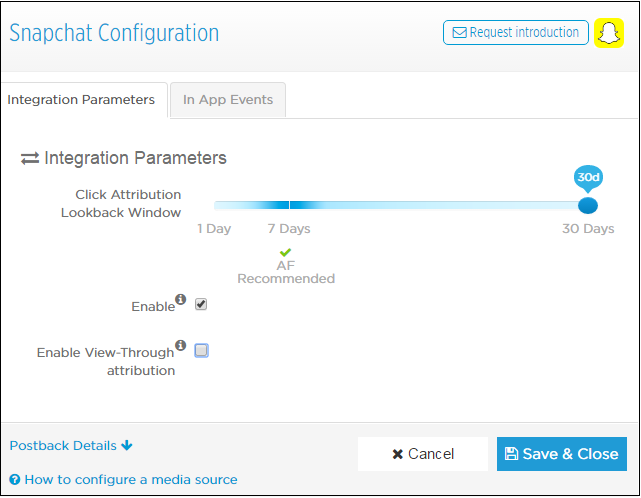 5. Set the time frame of the Click Attribution Lookback Window according to your agreement with Snapchat. The default value on Snapchat is 30 days.
6. Select Enable on the Snapchat Configuration window to activate the Snapchat integration.
7. Select Enable View-Through Attribution to activate the measurement of impressions and to configure the view-through lookback window.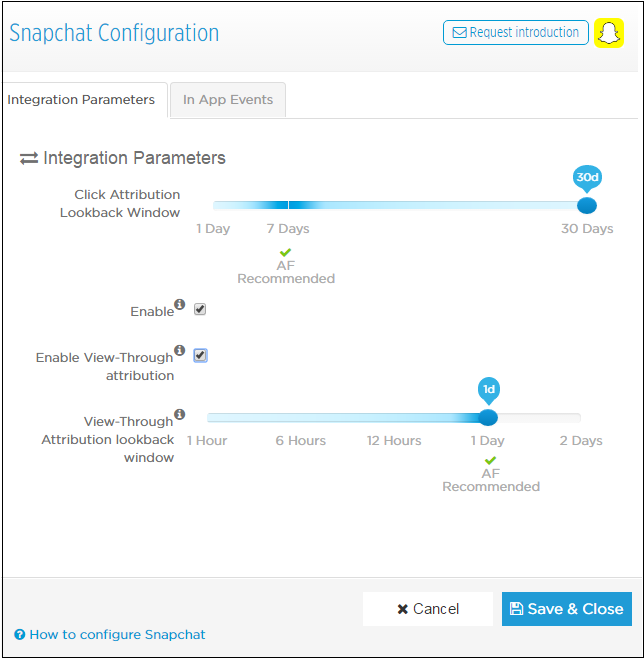 8. AppsFlyer attributes installs to Snapchat based on both clicks and view through. Both are set up as default.
9. Click Save & Close.
Notes:
Unlike most of the media sources that are integrated with AppsFlyer you do not need a tracking link when running campaigns with Snapchat.
Currently configuring Snapchat is not available for agencies.